Latest in Hayari Couture Paris – Estet Fashion Week, Moscow, Russia
BY

AFOMA EGUH OKAFOR

@

LASPLASH
Long considered the epitome of Beauty and Luxury, Hayari Couture Paris Atelier,  isn't just a private place frequented by the rich and famous  anymore, but now,  more than a Best-Kept-Secret. It's entirely possible for anyone  to experience the Fun, Glamour, Elegance, and Sophisticated Collections from this Famous Paris based Fashion House.  It has become  a well travelled Label, as the Designers have gone far and wide with their endless possibilities.  International Fashion Designers, Nabil Hayari, and Hugues Alard of Hayari Couture Paris stormed Moscow, Russia during an exclusive and elaborate Fashion Show hosted by Estet Jewelry Fashion House, for the Estet Fashion Week, 2014.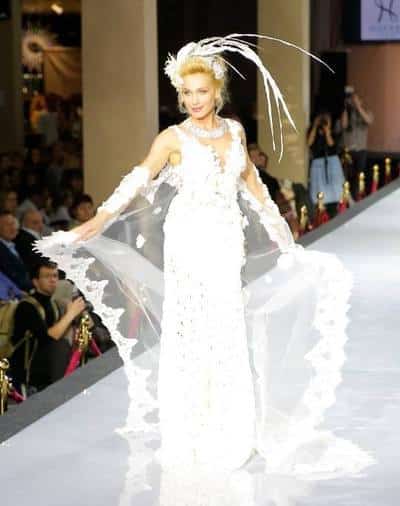 The main objective of Estet Fashion Week is to showcase the concept of Elegance, that expresses  refinement,  innate  Grace, and Beauty of modern Women.  The President of Estet Jewelry Fashion House, Gagik Gevorikian welcomed the Designers, for a Week of  tribute to a  sophisticated class of Women who live in Passion and Elegance.  The Elegant and Stunning Hayari's collections created for the event  astounded the Russian Designers, Dignitaries, Musicians, Celebrities and Artists. It was indeed an Exceptional, highly Sophisticated and Exquisite Collections of Luxurious  Gowns. They were Glamorous,  Lovely and Gorgeous, each Piece was designed in a way to portray unsual Beauty, Timeless Grace, and Class.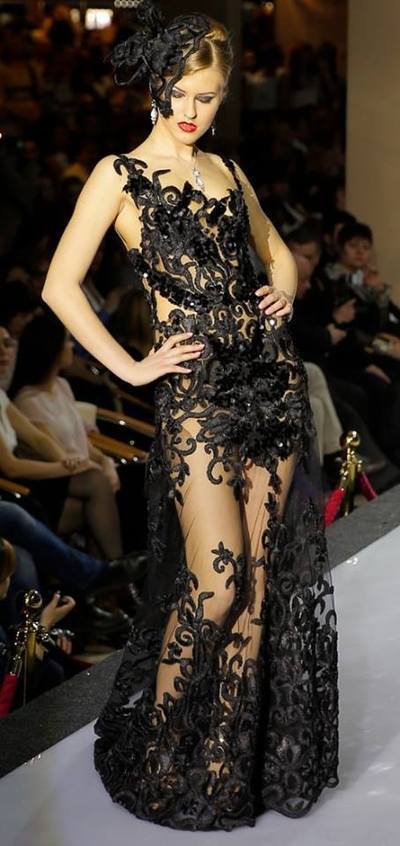 Estet Jewelry House, hand picked gorgeous Jewelries to Match with each Hayari's Classy, and highly sophisticated Gorgeous Gowns. And that's the main concept of the event, the intermingling of the most treasured Jewelries in the World with the most adorable and intricately designed Gorgeous Gowns of our time. The Russian talented Models,  did not disappoint, Spearheaded by Supermodel Alisa Krylova.  The team of gorgeous Models  displayed their craft in a Queenly Allure, creating a Weekend of Superb Beauty, Grace, Class and Sophistication.  The  Gorgeous Models were adorned in Hayari's Spring Collections,  and accessorized  with the Estet Jewelries to match.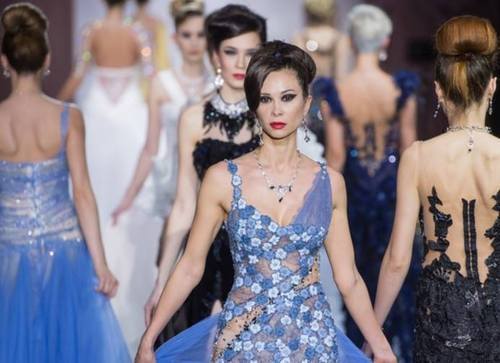 The overall outlook is more like Fairies in Light. It was a marvelous scene, featuring  the intricately designed Gowns that commands a Majestic  presence that 's simply impossible to ignore. The Gowns has amazing fine details,  intriguing quality, beautifully styled, with attractive and stylish finish.  It was the Grandest and Finest moment of the Estet Fashion Week. In fact, a priceless scene to look upon, as the models were Lavishly and stylishly adorned, having a noble appearance with Sophisticated looks.  And that's the main goal of Hayari's World, to promote Beauty and Elegance.  To proudly honor the dignity of Women, and to make every woman adorned in the gorgeous Gowns to be the Center of the Universe, with sophistication that fully embraces  Timelesss Elegance.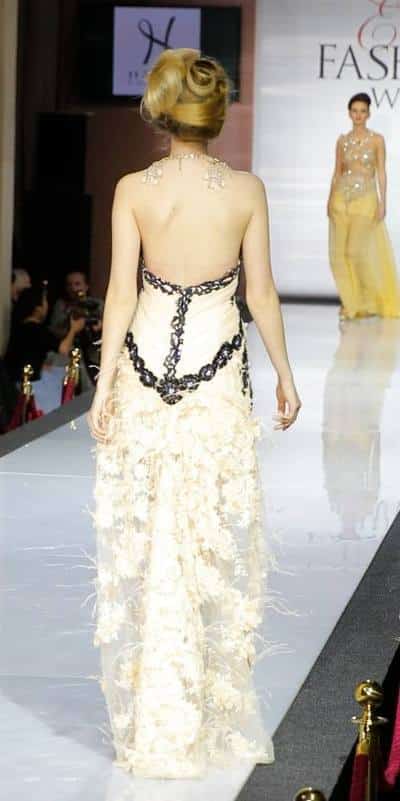 Hayari Couture Paris is not just a Celebratory  Haute Couture Fashion House  anymore, but an International Household name.  Since the beginning of this year, Hayari's collections has been on every Red Carpet event in Los Angeles, California. They have Graced every Red Carpet Event during the Golden Globes, and the Oscars, showcasing the multi-facets of the Sophisticated Fashion House. Celebrities like Actress Blanca Blanco, TV personality Melanie Mar, Actress and Supermodel Kimmarie Johnson, TV and Radio Show Host, Dawn Christie were all styled by Designer Hayari during the Award Seasons.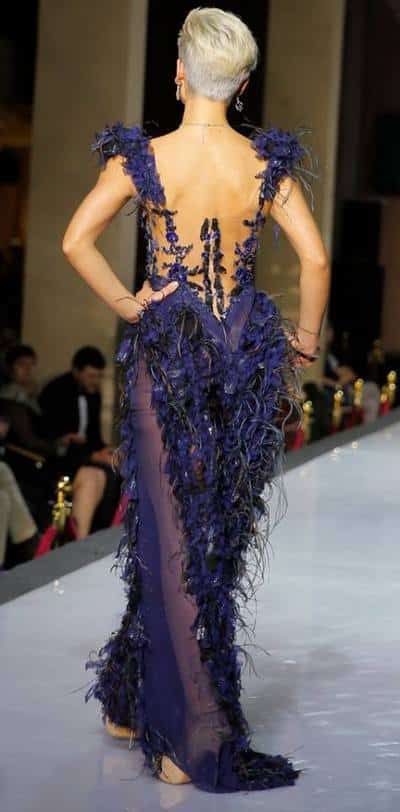 Shortly after a Successful  trip to the US for the Award Seasons, the Team were  spotted in Milano, Italy with the latest addition to the Fashion House, the pre-debut of the two Men's Perfumes,  "Only For Him," and "Men's Paradise,"  during Esxence, House of Excellence 2014. As a matter of fact, Esxence, is  now considered the leading event for the World of International Artistic Perfumery.  And l must say this, "Only For Him," is my Favorite Men's Fragrance. When l wear it, nobody could tell that l am wearing Men's Fragrance. I actually get compliments like, "Oh, you smell good."  And the "NOSE,"  for my Fave Men's Perfume "Only For Him," is amazing and talented Perfumer, Gorgeous Cécile  Zarokian. I actually met Cécile Zarokian in Milano. She is well Articulated, Brilliant, Creative, and Beautiful. What l call, Beauty with Brain!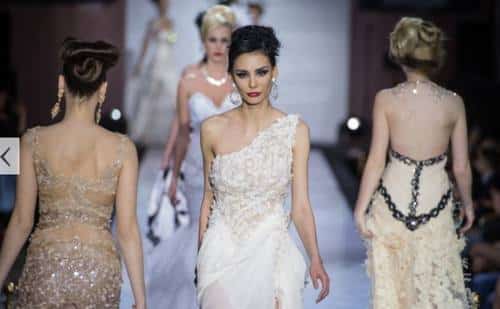 Hayari Parfums Paris is an extension of Hayari Couture Paris. The perfume House is inspired by Hayari Couture Paris intricately designed  Gorgeous Gowns, and  Designer Hayari's childhood fantasies.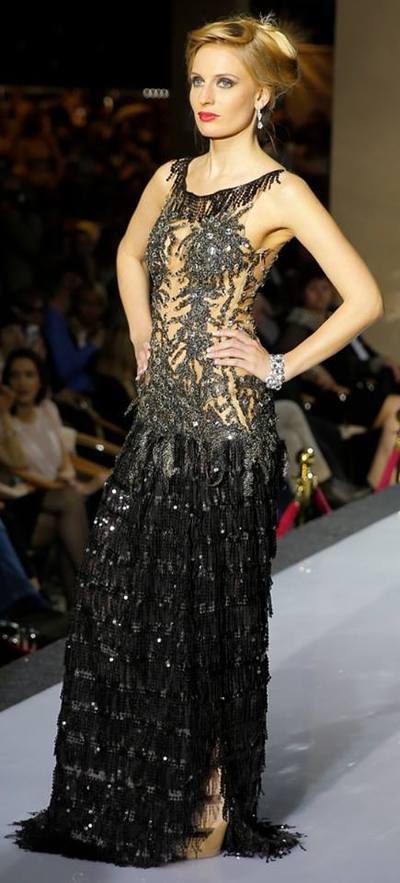 With the most recent addition, Hayari Parfums Paris has  a total of five unique Fragrances.  The First Trio Floral Perfumes for Women, "Only For Her," "Goldy," and "Broderie." And the latest addition of the two men's Fragrances, "Only For Him," and "Men's Paradise." According to Designer Hayari, his inspiration comes from Gorgeous women, and his obsessing over a seemingly array of Beautiful Things and mostly, NATURE. In fact, he has eyes for Beauty.  In Beverly Hills, California, some evenings, all he wants to do, is just to drive around blasting Music and looking at beautiful things.  And it could be anything, we are either at Rodeo Drive, Beverly Hills checking out the Boutiques, or at the Beach playing with sand, water and Seashells, or in the forest admiring lovely trees, flowers, and lots of birds, or at the Queen Mary Ship running around like Lunatics on the Loose!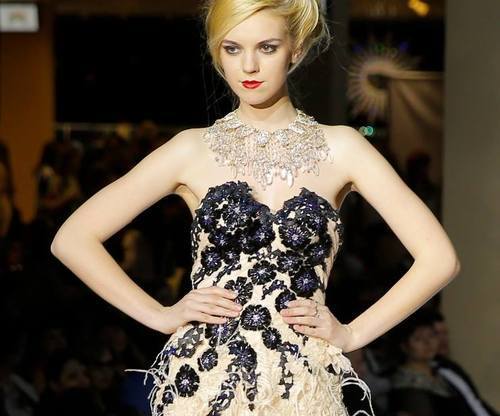 In homage to this diverse inspirations, Hayari Couture Paris is a "SUCCESS" with the undeniable help and support of Hugues Alard! Hugues, on the other hand is always behind the scene handling all the business matters, while Designer, Nabil Hayari is focused on playing with nature, getting inspirations and Creating all the Gorgeous Masterpiece Shown. I believe nature and creativity are intertwined, you can't have one without the other. Designer, Hayari lives the most simplest lifestyle, and yet with a huge outcome. Today, this adorable Fashion House is becoming a major hit in Luxury Industry!