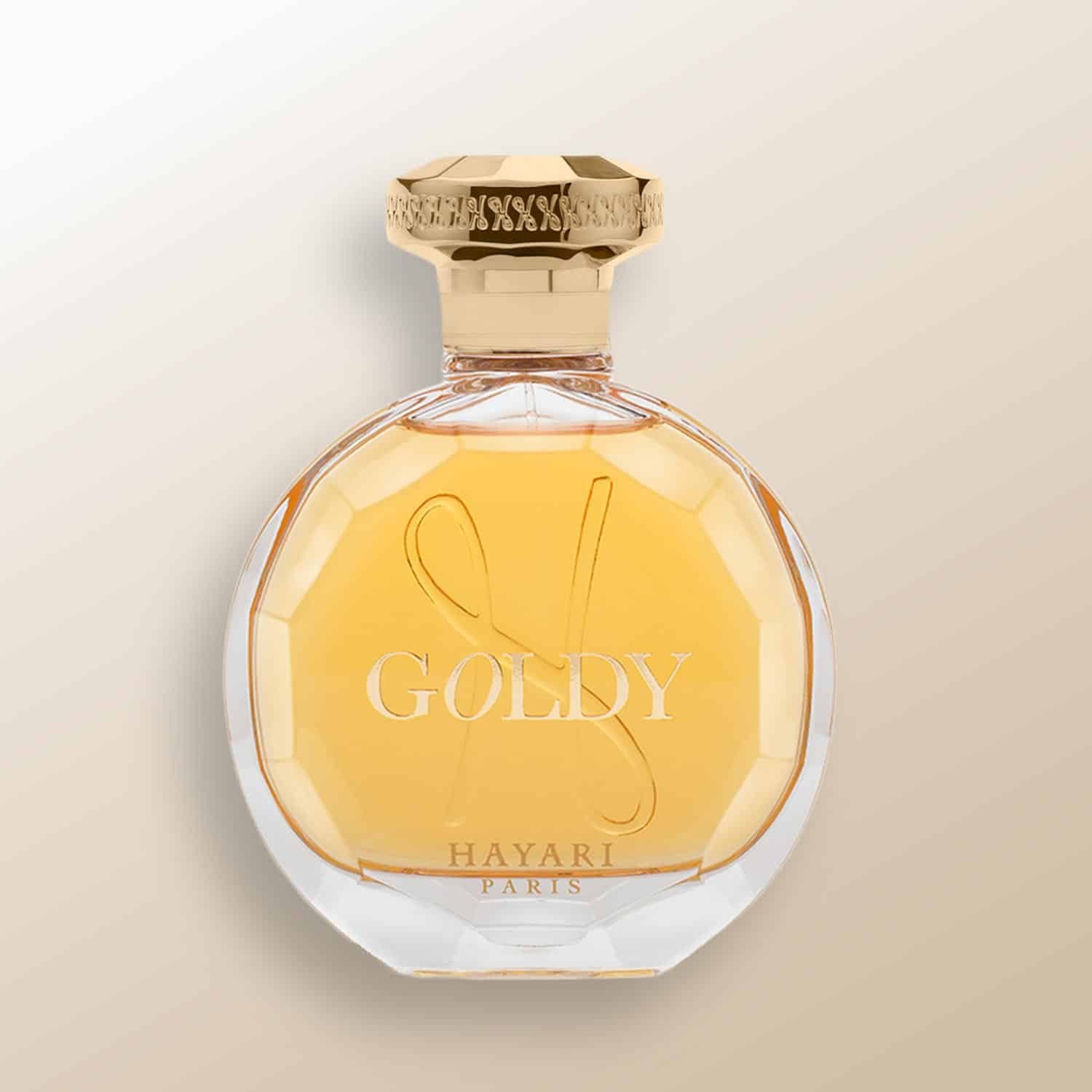 « This woody-powdery fragrance evokes a wealth of influences, including glamorous vintage couture, refinement and extravagance, the very definition of luxury» Floral and powdery, GOLDY will reveal the « femme fatale » within you.
Just as precious stones set on a superb piece of jewelry, GOLDY's "combination of spellbinding white jasmine with fresh and playful orange blossom", musk and cedar will soon become the ultimate accessory in terms of elegance and sensuality.
Parisian chic takes on a whole new meaning with this fragrance by HAYARI Paris. Of all the aspects of a woman, GOLDY undoubtedly symbolizes her elegance and the art of living that embodies French-style luxury throughout the world. True to its vision for stunning gowns, the hallmark of HAYARI Paris is the remarkable style perfection, so it should come as no surprise that the City of Light has always been known as the world capital of fashion.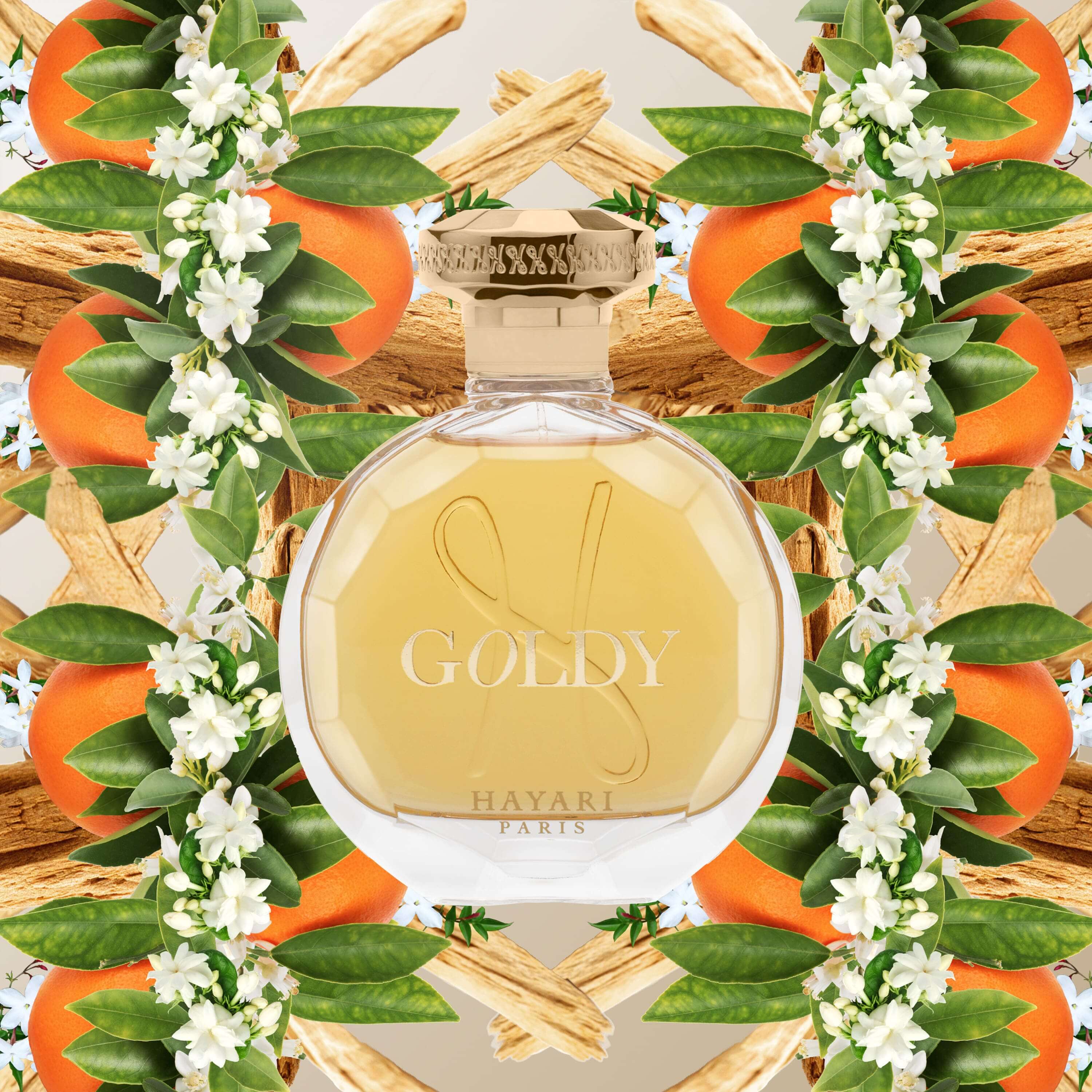 This captivating blend of white jasmine and orange blossom provides a glimpse into a woman's beauty and personality. As the sandalwood, musk, and cedar base notes unfold, mysterious secrets are revealed one by one in a cascade of delicate woody scents.
According to Nabil Hayari, GOLDY is the fragrance of the most beautiful evening gowns, adding an ultimate, irresistible touch, like a secret that shimmers above the velvety yet dazzling atmosphere of the most prestigious red carpet events.
Le Parfum (18%)  50 ml/1.7oz, Eau de Parfum (15%)  100 ml/3.4oz