HAYARI Couture: Ode to Femininity, Design that sublimate women
Nabil HAYARI, through HAYARI Couture Paris, is with women for every milestone in their lives with dresses inspired by both oriental and western cultures and in the purest French tradition using the best expertise as the "made in France" is well renowned for.
His designs are on red carpet events all over the world, which lead to his being named the "Ambassador of Chic ".
Design that sublimate women
Nabil has the gift of sublimating woman by complimenting their silhouette with cocktail dresses, evening dresses, accessories and wedding dresses adorned with genuine crystal stones, embedded in silk organza, draped in muslin or embroidered in fine lace.
The precision of the cut, quality finishes and the choice of materials make these dresses unique. Between private collections and custom designs, Nabil HAYARI accompanies each client so that the most important events in their lives are as successful and memorable as possible. The bride is the center of attention for Nabil HAYARI. Her dress should inspire amazement and awe.
From their private collections or entirely made to measure, HAYARI Couture Paris wedding dresses pay tribute to femininity in its most precious aspects.
Nabil Hayari evening dresses are the selection of choice for princesses, top models, artists and the most imposing stars.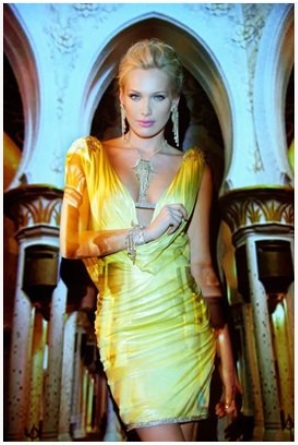 In Monaco, Milan, Los Angeles, New York, Paris and Cannes, his dresses are commonly seen on red carpets: Amber Lounge Fashion Show, amfAR, FiFi Indie Awards, Golden Globes, Night for 100, Independent Spirit Awards, Weinstein & Chopard and Cannes Festival…
Liliana Matteüs Karen Bystedt, Melanie Mar, Meaghan Faxon, Maela Richardson, Kim Marie Johnson, Célyne Durand and Vera Brezhneva entrusted HAYARI Couture with their style for major events.
Alisa Krylova, Mrs Russia, Mrs Globe 2011 and a supermodel became his muse.
The influence of France permeates all HAYARI designs, from the "Rococo" trend of the eighteenth century to the twentieth century visionary fashion spearheaded by Paul Poiret or Gabrielle Chanel.
One can also guess HAYARI's infatuation with India through his Mariage collections where flamboyant colors, stone ornaments, beads and rhinestones illuminate precious embroidery and fine lace.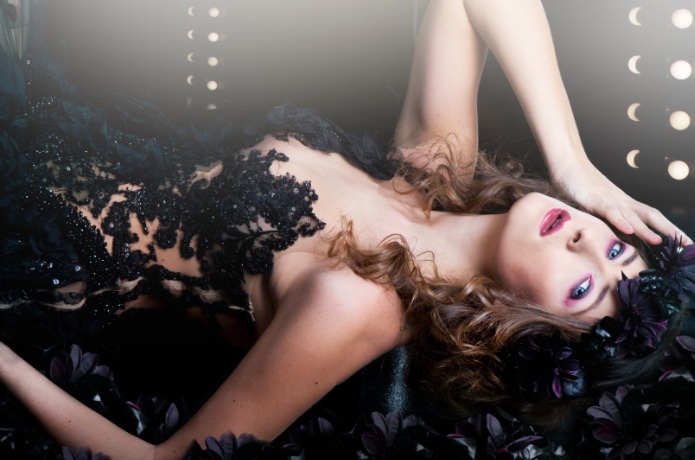 Perfumes in women's image
HAYARI Couture Paris has also developed a collection of fragrances in women's image: subtle, elegant and sensual. With the help and support of Hugh Alard endless lover of luxury perfume, Nabil HAYARI brings olfactory signature to an already rich universe, a love poem dedicated to women, an ode to their delicious complexity.
The floral, woody or oriental notes that characterize HAYARI perfumes are made from rare essential oils in the purest tradition of French perfumery.
"Only for her" subtle and sensual blend of flowers, patchouli and vanilla;
"Goldy" exotic and fruity with jasmine, orange blossom, musk and cedar;
"Broderie, romantic and powdery with lily, gardenia, sandalwood and patchouli, are inspired by the elegance and glamour of the fashion house designs.
The twelve faceted bottles are hand assembled and are nested in boxes that open like a flower.
This young designer knows like none other how to pay tribute to feminine grace and beauty by offering all his muses unique creations born from the essence of their dreams for a wedding, an evening of luxury and elegance.