HAYARI COUTURE  Oscar Season 2015
The Oscars is an exciting Los Angeles seasonal event and Hayari Paris will be there on the red carpet at many events this year.  Hayari Paris favorite,  Melanie Mar will be wearing a selection of gowns each with a different theme and spirit.  Her appearances at the Tom Ford party.  Night of 1000 Stars, a star-studded DOMINO charity event and the Vanity Fair Party red carpet marks the 4th year Hayari Couture will be seen for the Oscar Season.  Melanie recently launched a t-shirt line that features her own designs that feature her background as a "Love Coach".  She was seen on "Beverly Hills Housewives" in a guest star appearance on the series. Each T-Shirt has a phrase about "Love and Romance" in a sporty feminine design that is launching, soon.
Las Splash: (by Afoma Eguh Okafor)
"Melanie Mar kicked off the Oscar Week with the adorable Hayari Floral white Gown, it's a gown that serves different purposes. This gorgeous white floral gown could be used for the Red Carpet Events, Regular cocktail parties, and at the sametime for a Wedding. Yes, one can actually have a Dream wedding with this Gown, and that's why l call it a "Wonder  Gown," thanks to our Creative Guru, Monsieur Hayari.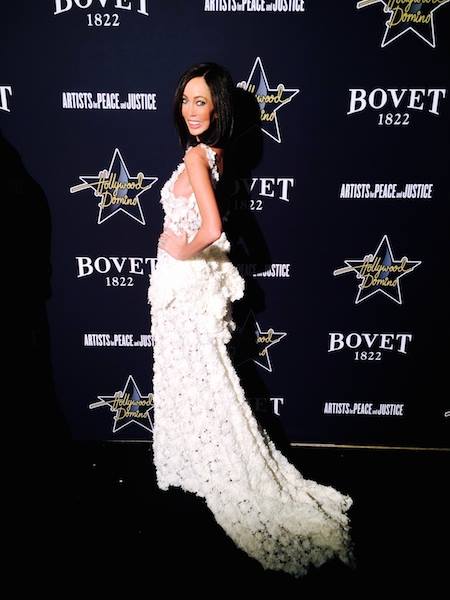 While we were still waiting to exhale from the reactions seen during the "Hollywood Domino Gala event," our Red carpet sweetheart, Melanie Mar once again was seen sporting Hayari's one-of-a-kind, sexy, sensual, flimsy, and breathtaking Gown at  "TOM FORD Red Carpet Event," with John Legend  (All of Me). and other Celebs. As if enough is not enough, the gown was celebratized beyond our imagination, because it's kind of different from what people normally wear on a regular Red Carpet events. But Melanie Mar stole the spotlight, by showing off her legs thanks to Monsieur Hayari's Creative nature. Yes, "She got Legs." If you have it, show it, that's what l normally say.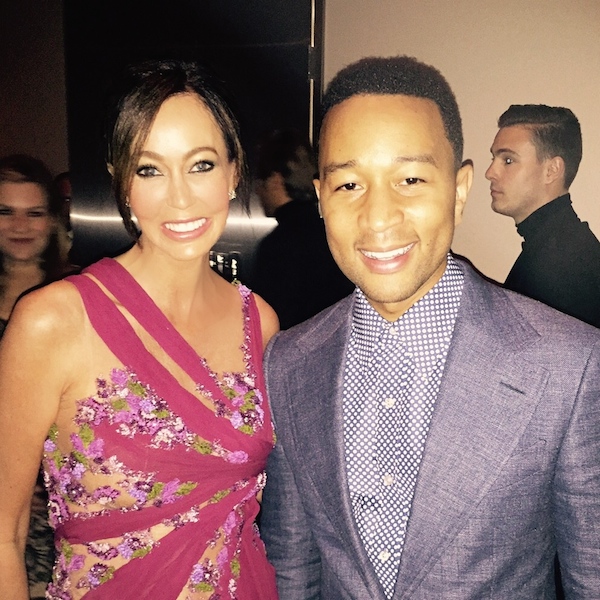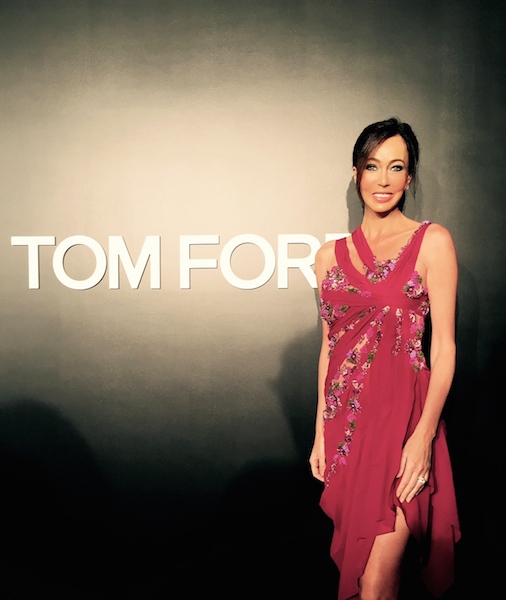 It was like we are done here, as if we've had enough of Hayari Couture Paris Gorgeous Gowns on the A-List Red Carpet Events. But while we were not Looking, Our fashionista, once again stormed and thrilled the Oscars, at the famous Vanity Fair Oscar Event, this time around, she was adorned with the Streamlined, A-shaped, body hugging, Exquisitely designed Hayari's Famous Gorgeous Red Evening Gown. The dress is also a One-of-a-kind. It is a favorable gown of all times, an incomparable, intricately designed  Royal Beauty"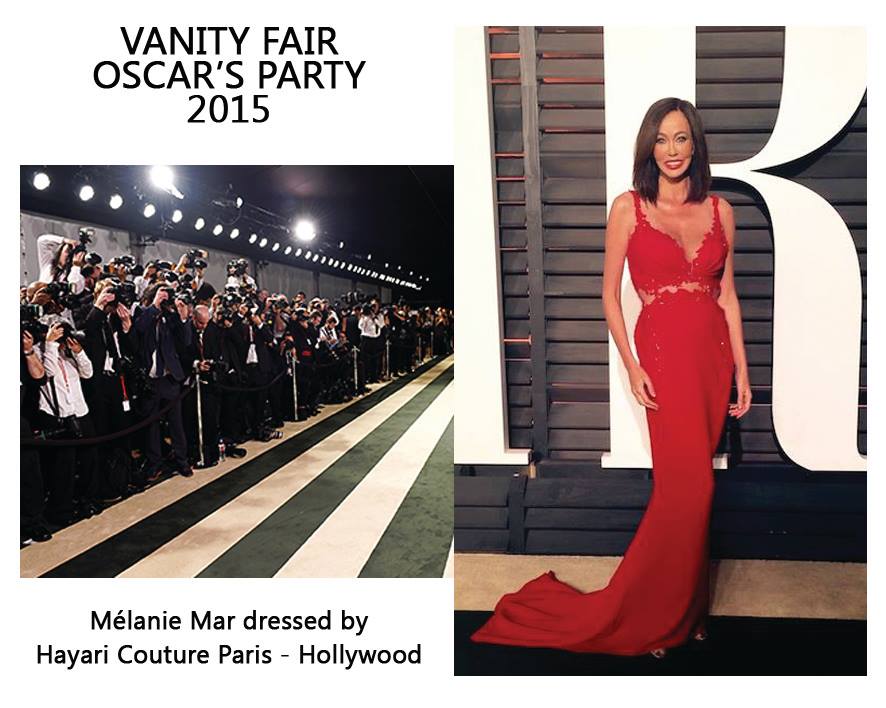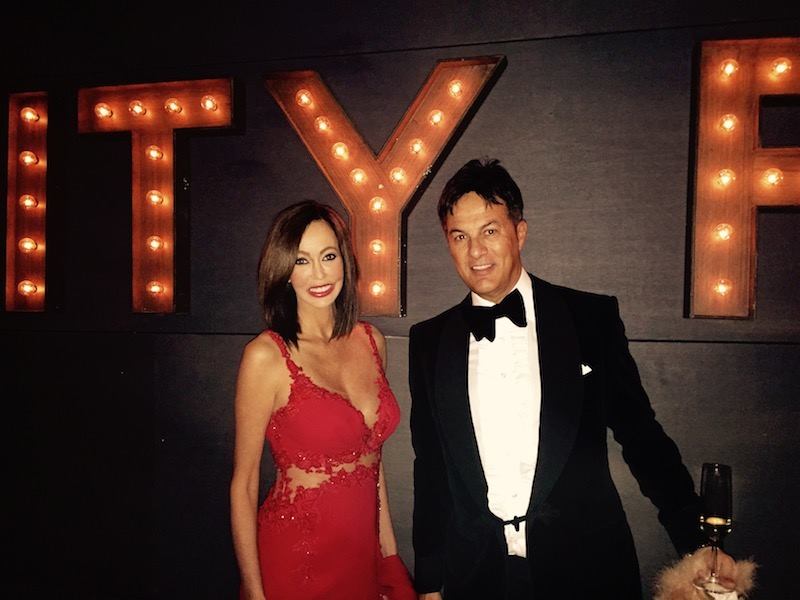 Monsieur Hayari's couture gowns have been worn on the red carpet at Cannes, Venice Film Festival, Monaco and the Ascot. A custom created black lace gown was on the Red Carpet at the "Oscar's" in Hollywood in 2011 was seen around the world by a billion people when the film "The Descendents" won for best screenplay.
A recent opening of the HAYARI PARIS flagship location, on Paris Left Bank marks the exciting expansion of HAYARI.  The inspiration and spirit of the brand evokes a sense of French history and a luxurious Parisian lifestyle for both men and women.  "A Touch of French Elegance". With the opening of the boutique, a whole new audience will appreciate and discover his creations and be able to step into the world that he has dreamed for both men and women who appreciate "A Touch of French Elegance".   A recent launch of his two men's colognes "Only For Him" and "Le Paradis de L'Homme" are also in the boutique along with a selection of unique men's accessories.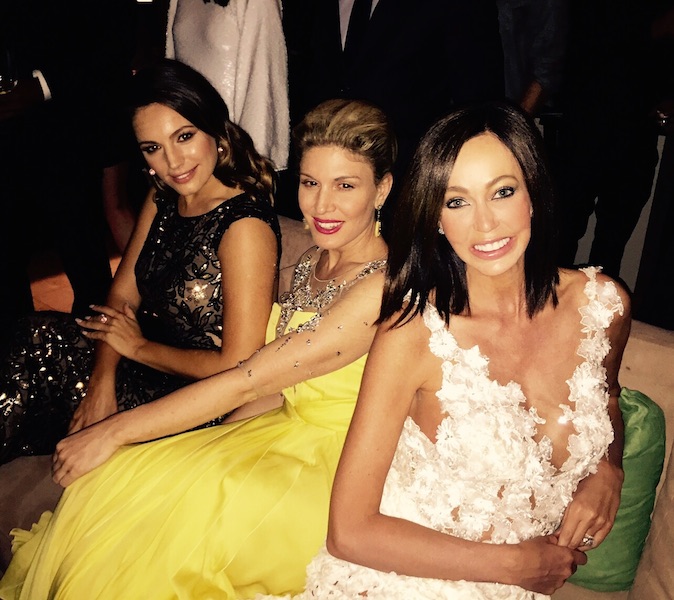 Kelly Brook – Hofit Golan – Melanie Mar
His three signature fragrances "Only for Her",  "Goldy" and "Broderie" will also be presented in their new designer packaging that features crystal and gold details.  In addition to the fragrances, custom created women's accessories and handbags will also be presented for bridal and evening wear.  Men's accessories will also be featured.
Hayari's 2015 Collections will be on the fashion runway of Moscow Fashion Week in March 2015.This will mark the unveiling of the 2015 Collection of luxury bridal and  evening wear that will be available for the Spring 2015 and Fall 2015 Seasons.
For further information and Press Photos:
Pikke Allen, Artifice Atelier +1  650 739-3770   email:pikke@artifice-atelier.com.   www.artifice-magazine.com
Website:  www.Hayariparis.com.