Finding your wedding dress : the Key to a successful wedding: meet the designer
Finding THE wedding dress can often prove to be a real challenge.
By chosing such a renown designer as Nabil HAYARI, you will be able to keep all such worries at bay. Your wishes will be the core element in the process of creating your  perfect dress as you will be involved every step of the way.
This will enable you to remain serene while preparing your wedding ceremony.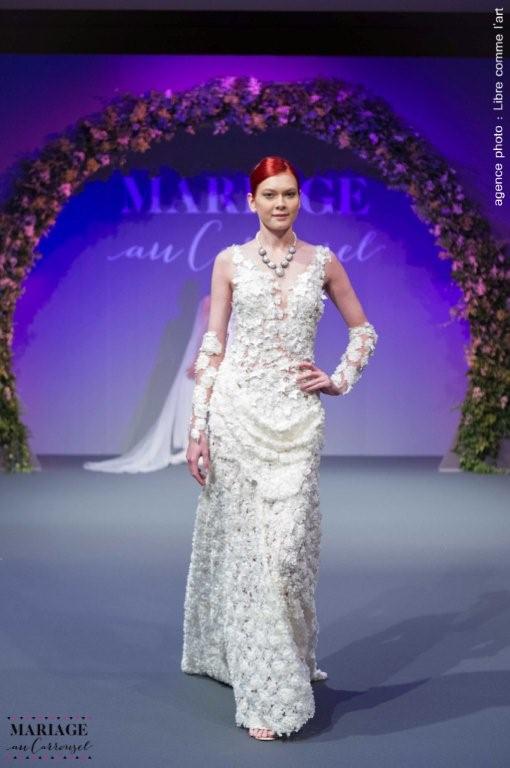 Whether your choice leans towards romantic gowns or princess style dresses, we will make sure that your figue is always glamorous and your dress elegantly crafted with a flattering fit.
You will be able to select from a wide range of styles, which will help transform this day into a fairy tale.
From a wedding gown with mushroom ruffled or tulle skirts, to a more fitted mermaid style silhouette with a large neckline embellished with sequins or rhinestones or even lace, your look will be sparkly and allow you to express your personality.
Whether you are a "fashionista" and devoted follower of fashion, more avant-garde always one step ahead, classic or have a soft spot for vintage chic  wedding dresses, we will  offer our best advice making sure that your dress is ready on time.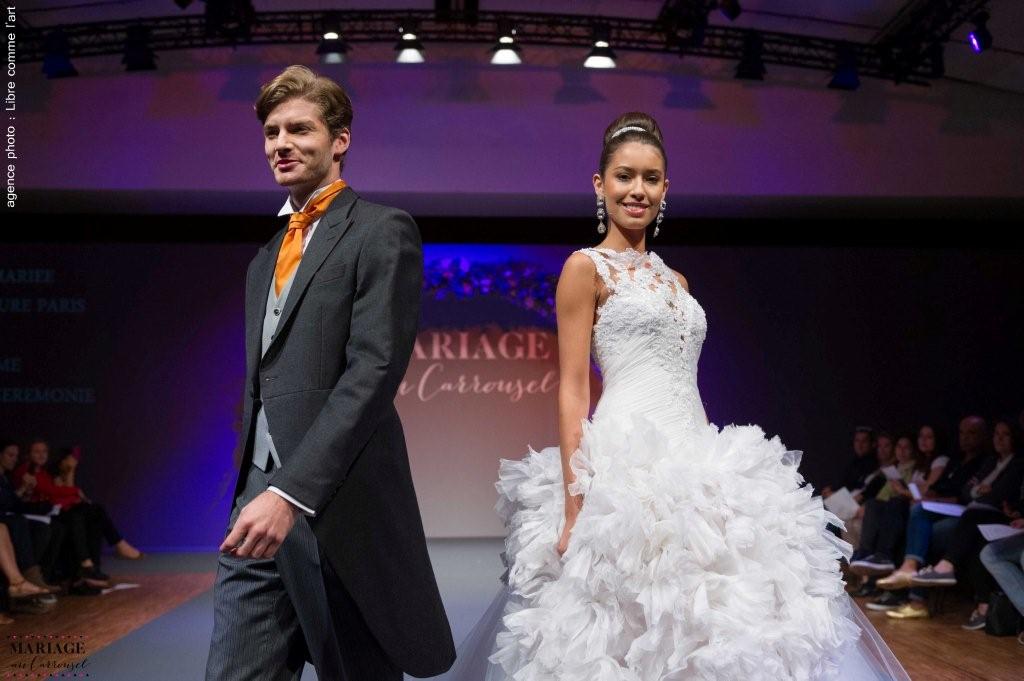 Wedding gowns  with sleeves or strapless dresses, many choices are possible; by trying on different gowns at the showroom and through sketches, we can adapt to any style of ceremony, any wishes and any given theme.
Also for the bottom of the dress, several options may be available to you such as long wedding dresses, short wedding dresses, pants that can also be custom-made to suit your type of ceremony.
Important detail: we will adapt to your budget. The wedding dress represents an important part of your wedding budget ; our wide variety of choices regarding style and fabrics allows us to  better match to your desires while sticking to your budget.
On this occasion, during a one-on-one meeting with the designer, a real dialogue will help refine your choices.