Cruise collection by famous Fashion Houses, bridal gowns and evening dresses
Following the spring tradition of the famous fashion houses, such as Channel, Louis Vuitton and Dior, showcasing their famous cruise collections in exotic locations all around the world, Hayari Paris went to Yerevan, Armenia during fashion week, to present its newest designs.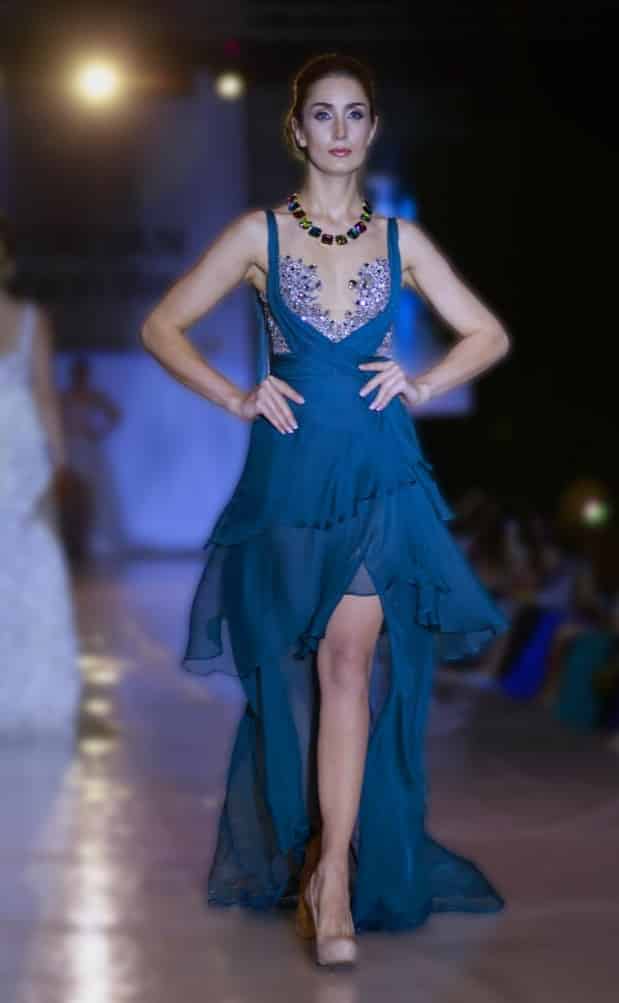 Like other companies that were awarded with the Label "Entreprises du Patrimoine Vivant", Hayari Paris meets with enthusiasm the challenge of maintaining  an exquisite design made with premium quality French fabrics and utilizing a uniquely French  design process.  The Hayari Paris brand expertise in custom couture creates new employment opportunity and promotes a unique savoir-faire.
Hence, the brand is a French reference in its unique savoir-faire and expertise in custom designed evening or wedding dress. From its workshop in Paris, Hayari Paris is always on the vanguard of  promoting the French culture and the made in France label.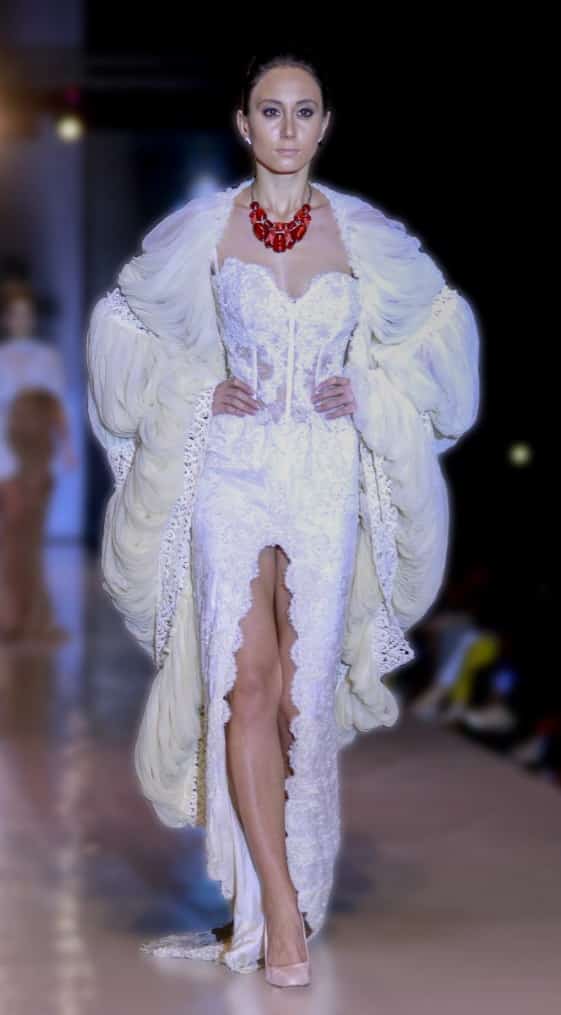 A seduced, and sometimes upscale, clientele is attracted by exquisite French made finished products with prices both confidential and adapted to reasonably appropriate budgets. A Hayari Paris wedding dress is always made within budget, and designed with exceptionally exquisite raw materials such as silk or premium embroideries.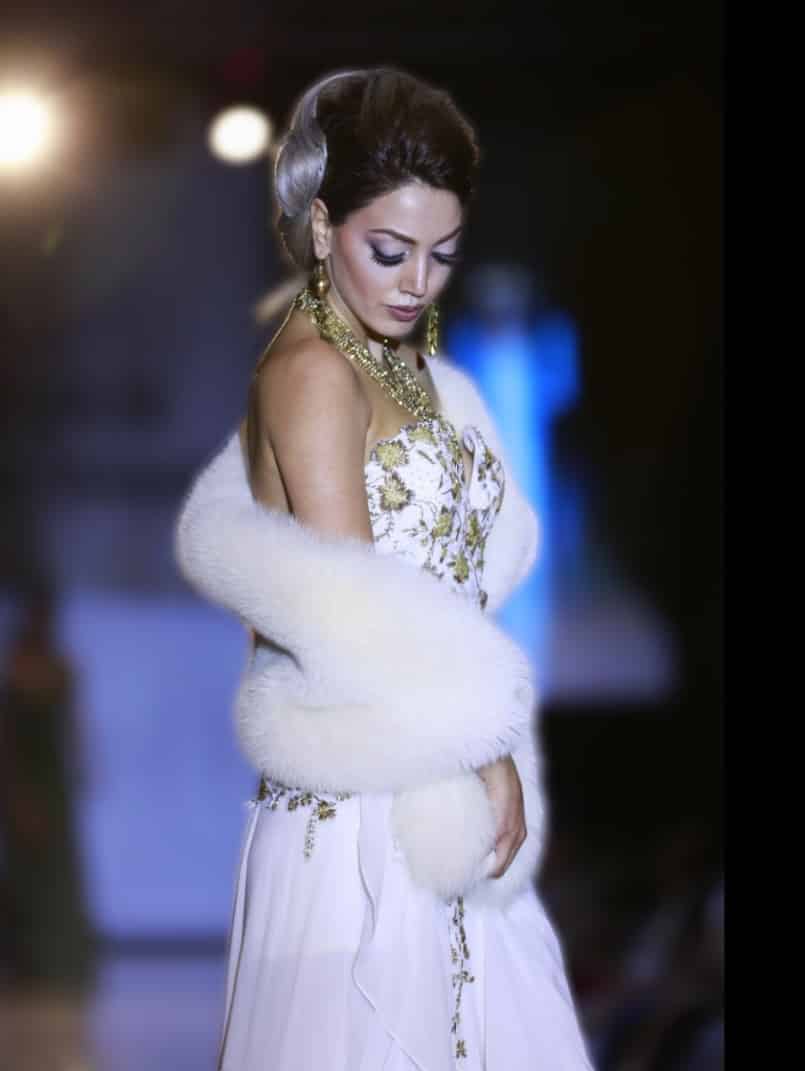 The new « collection Croisière Hayari Paris » designed by Nabil Hayari  awakes the sense and the very essence of luxury with varying colors, such as purple, green and intense blue, which always highlight the feminine beauty.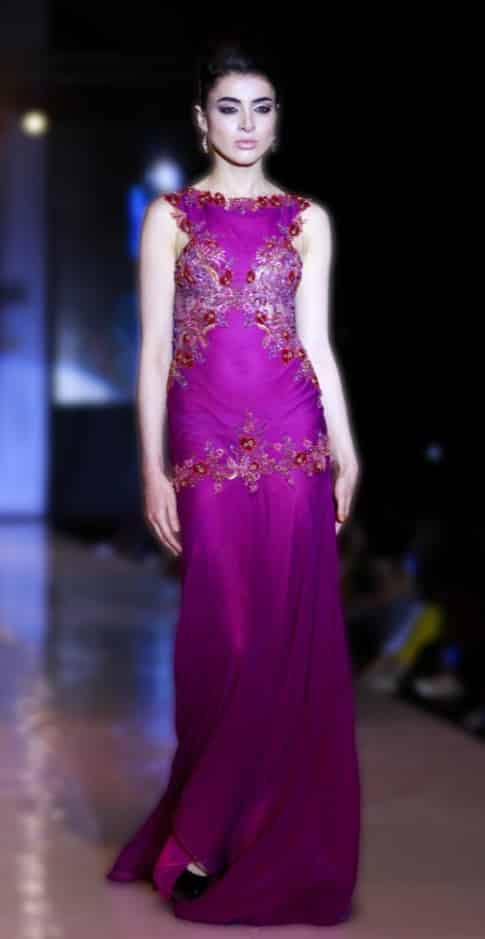 This new collection 2017-2018 was presented in Armenia because  Armenian women express a manifest interest in the excellence of Parisian couture.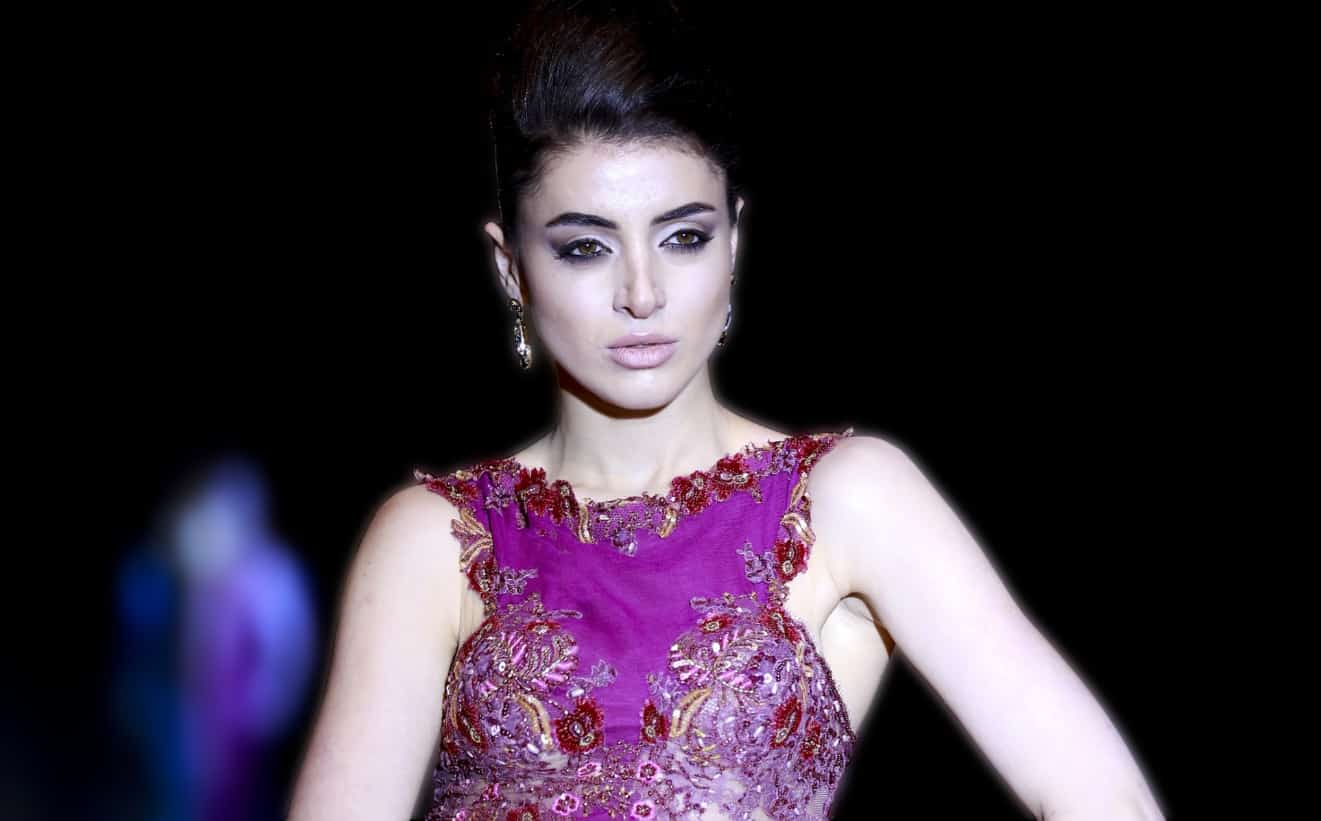 This intermediate collection (collection intermédiaire) or cruise collection (collection croisière) is an excellent opportunity to showcase the savoir-faire of Hayari Paris, especially in light of the upcoming Cannes film festival in May 2017.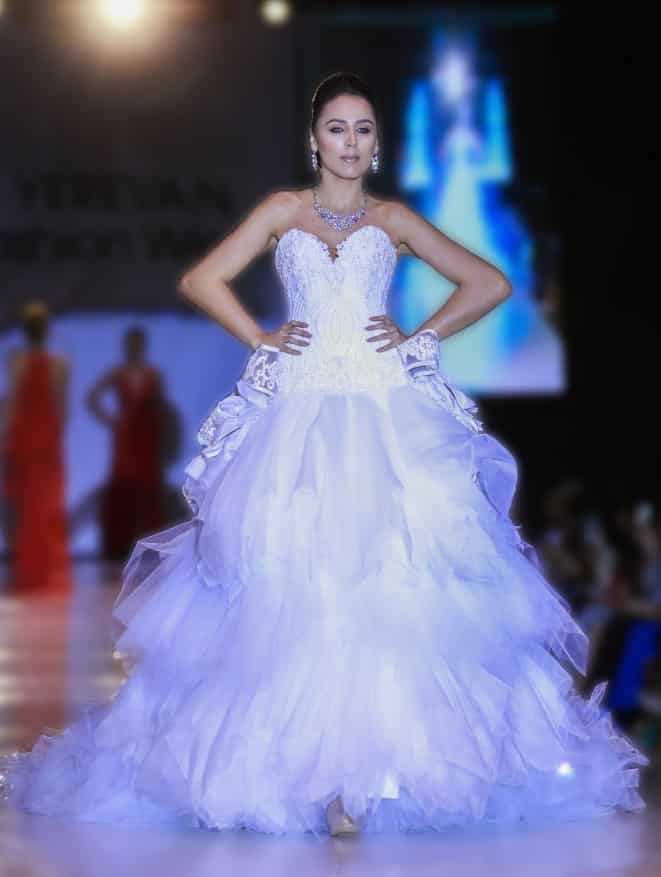 Photographer David Davdyan