Bridal Fairs and wedding dress selection
Photos Photographe David Bulent Bag www.davidbulentbag.com
Modèle : Jasmina Ana
Robe De Soirée: Hayari Couture Paris
Coiffure : Aida Coiffure Chignon et Lescoulisses Zehra Coiffure
Make-Up: Jacklyne Yalap Maquilleuse
Useful tips for wedding dress selection.
When it comes to selecting their wedding dress, many prefer word-of-mouth, especially from a friend whose successful marriage was performed with the insightful assistance of an expert designer. Indeed, the wedding dress designer will ascertain the desired pattern, depending on the style of the Bride (long dress, short dress) and help chose the most appropriate materials.
For a dress more suited to your body type nothing beats the advice of a custom tailor. Whether you opt for a flowy or a princess style dress, wedding gowns can be designed to suit your desires and highlight your silhouette with finesse and elegance.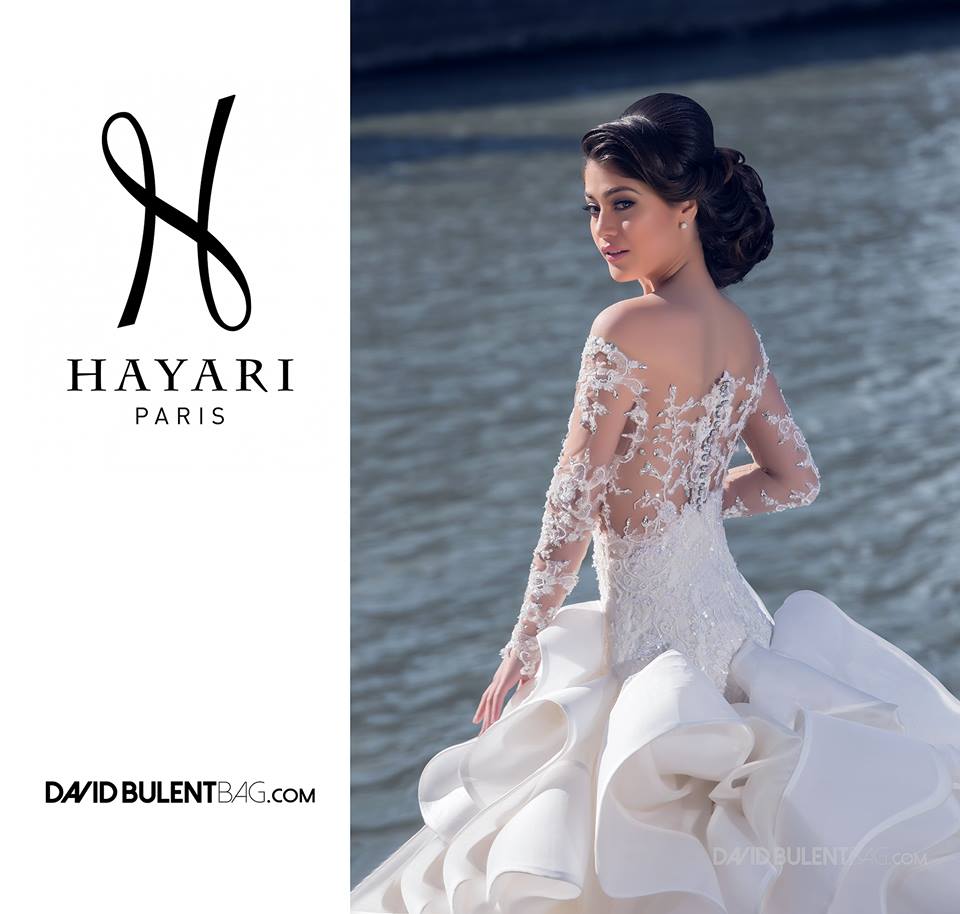 Consider the overall theme of the wedding.
The atmosphere or theme for the ceremony will help enhance the dress as well as the woman in it. The lines of the wedding dress and the materials used to embellish the gown, such as lace or rhinestones will therefore need to be defined in advance with the family or possibly the groom.
Whether it be a winter or a summer wedding, several fittings will be required before your dream dress takes shape. Fabrics such as duchess satin or taffeta are equally ideal alternatives, depending on the season as well as the dress color, depending on tradition.
It is also important to select the appropriate accessories that will complement the wedding dress before the appointment at the hairdresser. Especially given that the veil is often part of the hairdo and is the pinnacle of the bridal gown.
The various Bridal fairs include:
The Wedding and PACS fair. This show is a must for all stakeholders involved in the ceremony, whether on the professionals or on the private side. It will be the event's 15th edition this year.
The Grand Wedding show. This is the largest wedding fair in France that targets the contemporary young Parisian bride.
The Wedding Fair in Paris Carrousel. Event organized at the Louvre Carousel, a legendary monument if any. Creativity and skills are highlighted at the show, where nearly 150 wedding specialists from the bridal world are represented.
In order to be one step ahead of the game or to find inspiration, it is advisable to attend these shows as well as to search wedding blogs like "La fiancée du Panda".