A MODERN DAY PRINCESS IN HAYARI'S SHOW ROOM WITH GYSELLE SOARES
Feel This Moment in Hayari World!!
By By Afoma Eguh Okafor on August 21, 2013
One of the best places l want to be in the World, "Hayari's Showroom" featuring Actress Gyselle Soares!
It takes only a Glance to recall memories of intriguing visuals of Handcrafted, heavily embroidered Hayari Couture gowns. Dresses that are artfully adorned with Diamonds and Swarovski Crystals distinguishing it from the other Haute Couture dresses. I have said it before, and l am saying it now, Hayari Couture Gowns turns anybody into a Fairy living in a far away paradise. The dresses features exotic finesse perfect for any occasion you want. Be it Dresses for Fashion Shows, Wedding Gowns, Red carpet Evening Gowns, or Pageant out fits. Hayari Couture Paris got it all. The stylish, whimsical Hayari Couture gowns adds an element of Grace, Carefree fun and Glamor to anybody adorned. The Dresses are tastefully designed and creates bold and standout features which is a great way to add a bit of of Luxury to any occasion. Hayari Paris has a complete line of exclusive designs that can be found at www.hayariparis.com.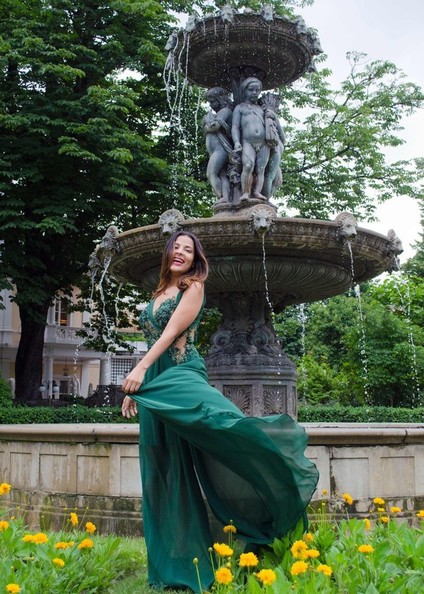 Actress Gyselle Soares in a Hayari Couture Gown!

Dresses are Clinging, lingering, swirling, intriguing, intricately twisted and hugs gracefully and elegantly on the body. The dress gets the Job done for you, l mean, it gets my job done for me. I don't need jewelries to wear Hayari Gowns, everything is in the Gown, in fact all the accessories needed is in-built in the gown. Designer Nabil Hayari makes sure that all you need is a Body, and it could be any kind of Body, l mean, big, small, petite, bulky, fat, skinny, just bring it on and Hayari will style and garnish you into a modern day Princess! I am one of the Lucky women that actually owns HAYARI'S CREATIONS, call me maybe, but it is the truth!
Em Paris, Gyselle Soares posa para revista
From Gyselle Soares official website
Gyselle Soares está colhendo os louros de sua carreira artística. Em viagem a Paris, na França, a bela fotografou para uma revista. Usando um vestido do estilista Hayari, Gyselle, que agora atua como atriz, posou para a publicação francesa "Gazella". A revista, ela também deu uma entrevista, e falou sobre sua trajetória como atriz.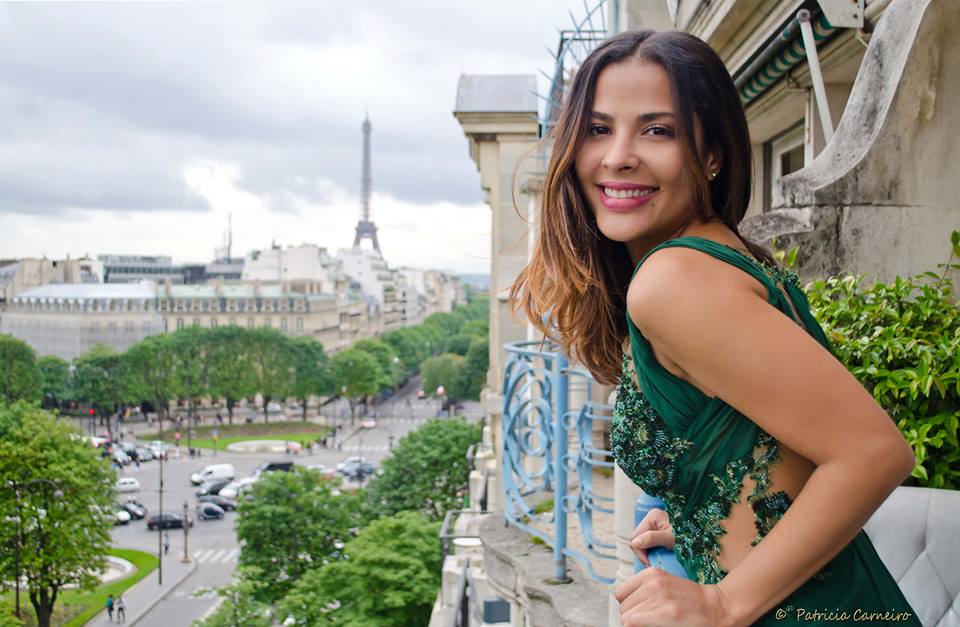 Actress Gyselle Soares with her photographer Patricia Carneiro!

I proudly honor the dignity of Hayari World, because Hayari was inspired by one of nature's greatest marvels, the childhood flower garden of Nabil Hayari. The garden features forest scene ridges of Jasmine flowers, Cheerful Nabil Hayari was more than happy to turn his Childhood fantasy into a reality. First, he started toying with toilet paper, cutting and knitting them into some kind of white ruffled Jasmine flowers he has played with all his life. In fact, that's how the whimsical dresses and "Le Vita e Bella," Hayari Parfums were born. Now Hayari Paris does not just make "Life Beautiful," but he does make one to stand out. The trio parfums, "Only For Her," "Broderie," and "Goldy," are not just lavishly created and embellished with rich natural  raw materials,  but the Perfumes are ideal for so many things. Hayari Paris spares no expenses in the lavish appeal the trio Parfums brings to your body.
Again to use Hayari Parfums, all you need is a body and you will definitely stand out. The designers primps you until you feel as if you're the most radiant beauty in the entire Universe, Ahh! The parfums brings self assurance with elegant perfection. I tell ya the fragrances are very unique individually, depending on what the occasion calls for. They bring to mind a wistful visions of the charming City of Light itself, "Paris," and the Galor of the Grand Ballroom, and Theatrical experiences in the City. Just imagine the combination of Hayari Gowns and Hayari Parfums, the swirling and intricately features of the Gowns and the luxurious, elegantly smell of the Parfums racing across each other. Ah! That's what l am talking about. You know where l am heading to rightnow, just bite me!