Success Lingers Prestige fragrance had another good year.
The prestige fragrance market came up smelling likes roses—and many other notes—in 2012, marking back-to-back years of growth.
According to data from The NPD Group, a global information company based in Port Washington, NY, US prestige fragrance sales in 2012 rose 5% to $2.94 billion, which came on the heels of an 11% gain between 2011 and 2010. Breaking it out by gender, women's prestige fragrances tallied sales of $2 billion, up 5%, and men's prestige fragrances rose 6% to $936 million.
But it wasn't a given that 2012 would end on an upswing.
"Holiday was nerve-racking for fragrance," said Karen Grant, vice president and senior global industry analyst, The NPD Group.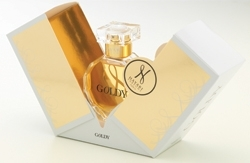 Goldy, a scent created by Parisian designer Nabil Hayari, is now available in the US market.
Why? The Northeast US—which plays a big role in the overall health of the category—and November and December results—which typically account for nearly half of the year in terms of sales, were impacted by events that were far beyond the control of fragrance makers—Hurricane Sandy and the shooting at Sandy Hook Elementary School in Connecticut. Both affected the psyche and spending of the region at a critical time on the calendar.
"All this negative, ugly, sad stuff came about during the No. 1 time for fragrance sales," she said, noting that fragrance sales were tracking below 2011. But in the last week of the holiday season, the category rallied.
"People showed that they are still are in love with fragrance, but they waited to the bitter end," Grant told Happi.
According to Grant, the fragrance market saw greatest acceleration at the "aspirational level" of the category, with niche scents and couture designer fragrances resonating with consumers in 2012.
"When you roll them together, that is where we see the strongest growth in the market," she said.
Unfortunately, it was a different story in mass, where fragrance sales fell again, based on numbers from SymphonyIRI Group (see chart below).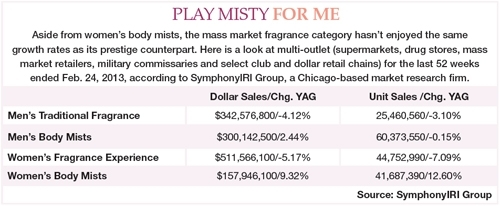 Oud for Thought
A noteworthy trend spotlighted by fragrance aficionados is the growing popularity of oud or agar wood, which comes from the wood of the tropical Agar (Aquilaria) tree. When this tree's wood is infected with Phialophora parasitica, it produces a dark and fragrant resin from which the perfume ingredient is derived.
Elena Vosnaki, a historian, perfume author and editor at PerfumeShrine.com, said the strong trend for oud "shows both an interest in the Middle Eastern market buying western fragrances. But it also displays our desire to explore new frontiers and cultures in scent."
The Fragrance Foundation recently awarded its 2013 Indie Award to Amber Oud by Kilian, a 2012 unisex scent that features notes of amber, oud, benzoin, Atlas cedar, vanilla and spices.
Indie brands like Kilian—defined by the Fragrance Foundation as an established brand that has been on the market for at least two years, is not distributed or owned by a large company and is sold in less than 50 stores in the US—can experiment in ways a broader-appeal brand can't, noted Grant.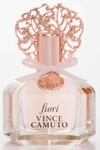 Together with Parlux, Vince Camuto has expanded his fragrance roster with Fiori, a summer scent.
"Smaller brands can also take risks and try out different approaches; they don't have shareholders and director boards to appease and answer to," added Vosnaki.
She contends indie brands and artisanal perfumers are currently those offering the market the most interesting products. "Their work is also true luxury because they're not constrained by all the marketing and focus groups which dictate things should comply to the lowest common denominator."
In addition, since they have limited production and distribution, these niche firms can incorporate raw materials that might prove too costly for the mass market.
But the oud trend is making its way to the masses via synthetic bases. For example, Bath & Body Works has incorporated an oud note into its products and Demeter Fragrances launched its own Oud at the beginning of the year. Both are on the opposite end of the spectrum from a firm like Maison Francis Kurkdjian, which stocks its high-end scents—like Oud, an oriental with notes of saffron, elemi gum, oud from Laos, cedar wood from the Atlas mountains and Indonesian patchouli—at Neiman Marcus and Bergdorf Goodman.
Following up the 2012 launch of Oud, the French fragrance house has created the Oud Mood collection—a trio of fragrances that includes Cashmere Mood (oud is enhanced with labdanum, benzoin and vanilla) and Velvet Mood (oud blended with cinnamon, saffron and copahu balm).
Garden Variety
Industry experts Happi spoke with also named rose and violet leaf as trending accords.
"The focus for feminine fragrances this spring in terms of 'scent notes' shapes up to be rose—everything seems to have a good splattering of rose in it," said Vosnaki, pointing to Eau de Cartier Goutte de Rose, Prada's Rosetto, Serge Lutens' La Fille de Berlin, Guerlain Flora Rosa and Balenciaga Paris' L'Eau Rose, to name just a few scents featuring the note.
Violet leaf is also popping up too, especially in men's and unisex fragrances. According to Vosnaki, the commercial successof scents like Tom Ford Violet Blonde, Balenciaga Paris L'Essence,as well asthe continual popularity of the unisex scent Eau de Cartier, "haveconsolidated the mainstream appeal of this note."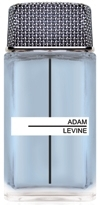 Adam Levine for Him, the singer's debut in the scent category, features violet leaf accord. It made its debut in Macy's.
Mainstream it must be, as violet leaf can be found in Victoria's Secret's Very Sexy Platinum for Him, Michael Kors Suede and, most recently, Adam Levine for Him.
Levine, the lead singer of Maroon 5, worked with ID Perfumes on his debut scent, which bowed at Macy's this winter. It is sold in 1.0-, 1.7- and 3.4fl. oz. sizes at suggested retail prices of $35, $45, and $65, respectively, along with Adam Levine for Her.
According to Victoria Frolova of fragrance blog Bois de Jasmin, when it comes to the current fragrance scene, "there is more variety, different effects and more new interpretations."
For example, she's seeing "interpretations of fresh, watery themes," such as Bottega Veneta Eau Legere, which "refashions a violet chypre original, making it saltier, fresher, brighter." Another is on display at Prada, as the fashion house is rolling out Prada Candy L'Eau this month as a follow up to Candy, which hit counters in 2011.
'Fashion'ing New Fragrances
Couture houses, designers and clothing retailers continue to roll out new scents aimed at their loyal customers, or those who aspire to be—proving that the marriage of fashion and fragrance is everlasting.
Among the new entries are Oscar de la Renta's Something Blue, which has stephanotis—often called "bridal veil" because of its traditional use in wedding bouquets—as its signature note, and Vince Camuto's Fiori. Camuto's summer scent, created with Parlux Ltd., features top notes of pink grapefruit and white nectarine, middle notes of sheer iris and freesia and base notes of sandalwood and blonde cedarwood.
In addition, Laundry by Shelli Segal now has its own signature scent. Officials at Falic Fragrance Group contend the fruity floral juice—created by IFF and featuring notes like mandarin, plum, peonies and osmanthus with woodsy undertones—captures the true essence of the "Laundry girl."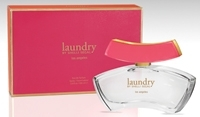 Laundry by Shelli Segal, a fast-growing lifestyle brand, has rolled out its first ever fragrance this year.
The Laundry fashion brand is growing quickly, according to Veronica Davis, chief merchandising officer for Laundry by Shelli Segal at Perry Ellis International. In fact, recent licensing accords have expanded Laundry beyond dresses to loungewear and home, making it a lifestyle brand.
"Fragrance was a natural part of the expansion," Davis told reporters during a presentation at the Laundry showroom in New York City last month.
Also available in the US market for the first time are scents from Parisian designer Nabil Hayari. His complete collection—which includes Only for Her, his debut scent from 2010, as well as Goldy Perfume and Broderie—made its US debut exclusively at C.O. Bigelow in January.
To herald the launch at the iconic downtown New York City apothecary, a Hayari gown—complete with Chantilly lace and Swarovski crystals—was featured in Bigelow's window and online auction company CharityBuzz was tapped to auction off the couture dress. All proceeds have been earmarked for the American Heart Association, according to Crafting Beauty, the firm that brought Hayari from Paris to the states.
New York-based Crafting Beauty plans to expand Hayari 's distribution.
"We are running out the brand nationwide and in Canada, but we want to keep it exclusive," said Francois Damide, Crafting Beauty's founder, at a recent press event in New York City. And while it was too early to talk specifics about additional retailers, Damide said plans call for Hayari's scents to be stocked in 50 to 100 doors by the end of the year.
Cause Célèbre
Famous faces and fragrance houses continue to pair up in an effort to cash in on America's fascination with all things celebrity.
Katy Perry, for example, inked a new deal with Coty to develop her own line of fragrances. The accord also shifts the license for her existing scents (Purr and Meow) from Gigantic Parfums to Coty. More recently, Ivanka Trump rolled out her first signature fragrance for women, a floral-oriental, with Parlux. (You can see a video of the Ivanka Trump launch at Macy's Herald Square on Happi.com.)
But celebrity doesn't necessarily mean blockbuster. Grant of NPD described 2012 as a "good year for celebrity scents, but not quite great."
Fragrances were innovative, but a bit more novelties, she said, citing launches like Lady Gaga Fame (Coty) and Nicki Minaj Pink Friday. (Minaj's scent was developed with Elizabeth Arden, which has a special edition Pink Friday flanker due out next month.)
In fact, none of the 2012 celebrity launches reached as high in the ranks as 2011's Justin Beiber Someday—not even the pop star's second scent, Girlfriend, which debuted in mid-2012.
Maybe pop group One Direction can rise to the challenge. The UK boy band—huge with tween girls—is working on its signature scent with Olivann Beauty, a spin-off of Fusion Brands' Luxury Fragrance Division. Olivann, which is responsible for all marketing to support the One Direction launch, has kept mum on details about the juice.
Other celebrity scents on the 2013 docket include a fragrance from actresses-turned-designers Mary-Kate and Ashley Olsen; Island Fantasy, a flanker from Britney Spears (Elizabeth Arden); Kim Kardashian's Pure Honey (Lighthouse Beauty), which is due out this Fall; and even Xtreme Couture, a men's cologne created by UFC Champion Randy Couture.
A Piece of the Action
From EDTs from couture designers to cologne from professional fighters, new launches will be vying for attention in one of the most competitive—and healthiest—categories in the beauty business. According to Global Industry Analysts, Inc., the global market for fragrances and perfumes is forecast to rise from $33 billion in 2015 to $45.6 billion by 2018.
So, who might be lured to join the fray in this multi-billion dollar category?
"I do think we will see more players," said Grant of NPD. "It is always a surprise; so expect the unexpected."
Road Trip! A Fragrant Guide from São Paulo to Paris to Grasse • Scent specialist Renata Ashcar will take fragrance lovers on the ride of their lives.
Ashcar is setting out on a fragrant journey next month—and wants fragrance lovers to join her.
An author and the curator of the Space Perfume Art and History in Såo Paulo, Ashcar will serve as the guide during "Route of Perfume 2013," an eight-night trip that will stroll through the world of perfumery, its history and evolution.
The tour will be held in the cities of Paris and Grasse, allowing participants to dive into the history of perfume and the art of creating perfumes. Ashcar is working with Kea Travel Advisory of Brazil.
The trip, which is scheduled for May 18-26, 2013, includes airfare, accommodations, entry to the International Museum of Perfume and its garden in Grasse, Saint Paul de Vence, Osmotheque and concept stores as well as tickets to Mouline Rouge, shopping and culture.
More info:contato@keabrasil.com.br
Bottling Up America, State by State • When one thinks of Hawaii, what scents come to mind? Maybe the smell of golden pineapple and sweet coconut? Orange and grapefruit surely conjure memories of Florida. But what exactly does New Jersey smell like?
Actually it is more like fresh buttered popcorn, cotton candy, caramel, coconut, vanilla extract, peach patchouli and musk—the top, middle and base notes featured in the "New Jersey" fragrance from United Scents of America, a Hoboken, NJ-based firm co-founded by Sasha Bertran and Samantha Sherwin.
The duo—who met while working for a fragrance distributor—say these fragrances can help people capture a special time and place in their lives; such as college years in Boston or a favorite vacation location.

In developing the scents, the pair worked with close friends and focus groups to zero in on the juices that would best remind people of where they come from, bring back fond childhood memories and inspire people to travel.
There are currently seven fragrances on the United Scents of America roster—Hawaii, New York, California, Texas, Florida, New Jersey and Massachusetts. Each 1.7oz EDT retails for $58 at boutiques and online.
So, which states are next? Think Buckeye and Liberty Bell.
Bertran told Happi that they are currently scouting out locations in Ohio and Pennsylvania for focus groups.