Red carpet gowns by Hayari Paris for Golden Globes 2014 Attendees.
Last sunday, the 71th Golden Globes Awards has been one more time a success for actors of course, but for red carpet dresses too!
THE HOLLYWOOD FOREIGN PRESS ASSOCIATION COVERING THE ENTERTAINMENT CAPITAL FOR 71 YEARS
The Hollywood Foreign Press Association's annual Golden Globe Awards have enabled the non-profit organization to donate more than $15 million in the past twenty years to entertainment-related charities, as well as funding scholarships and other programs for future film and television professionals. In the year 2013 the donations reached a total of $1,567,650 in grants destined to 50 different entertainment-related non-profits, institutions and charities.
Secret Room Events Honored Nominees at the 2014 Golden Globes Style Lounge –
Secret Room Events honored the nominees and presenters with this year's Secret Room Style Lounge for the 2014 Golden Globe Awards. This year, PETA was featured as their charity of choice, which was held at the SLS Hotel in Beverly Hills.
Award winning perfumes Le Maison Hayari partnered with French fashion house Hayari Couture where where showcasing some of their designs and where gifting celebrities their classic perfume.  www.hayariparis.com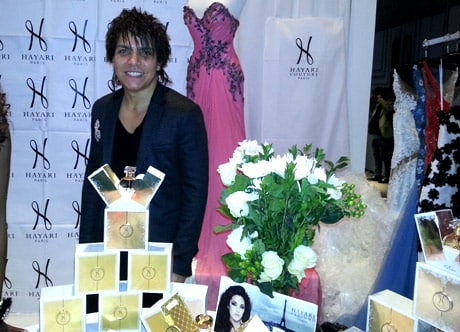 On the fashion side of the secret room, we were delighted to meet
Nabil Hayari
, designer of
Hayari Couture
in Paris. His gowns are some of the most beautiful in the fashion industry today; with intricate detailing and colors. Also on display, Nabil presented
Hayari Parfums
. See Hayari perfume featured in
LATF The Magazine's issue #37 HERE
.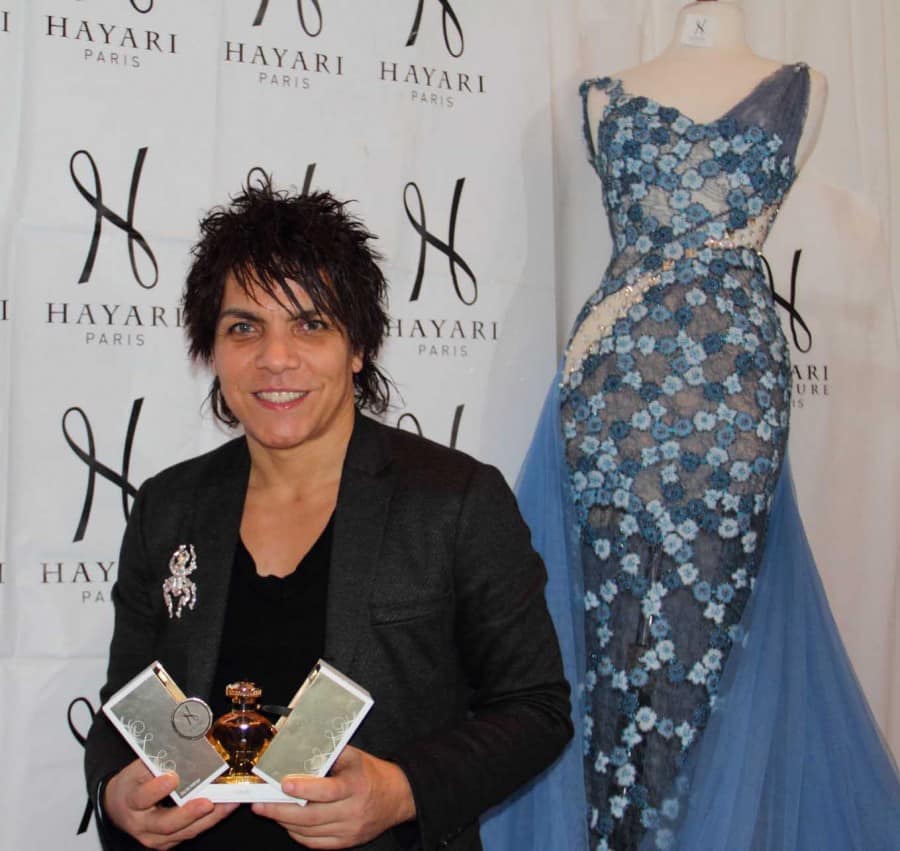 "Attendees who still needed to figure out their Golden Globe attire could peruse gowns by Hayari Couture"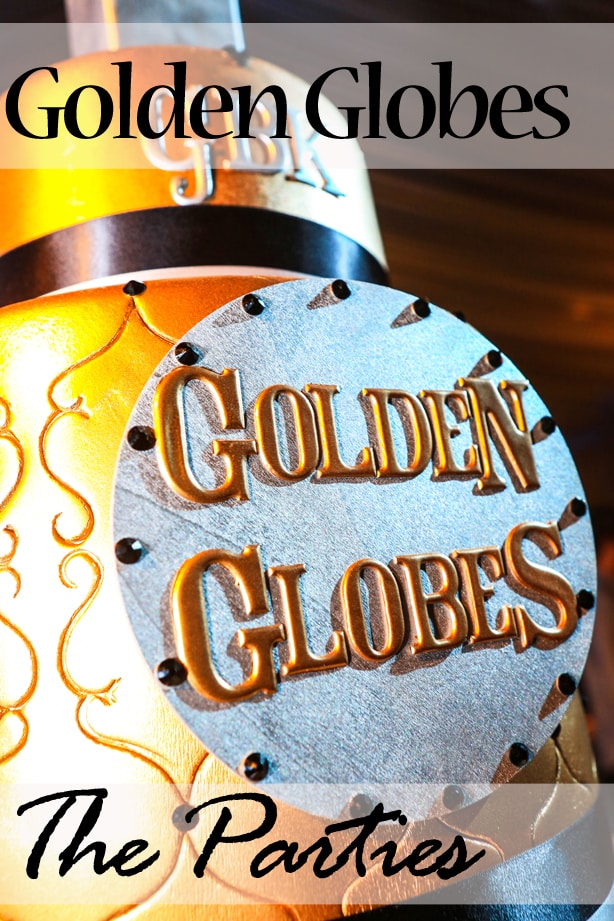 Awards season. It's probably the most wonderful time of the year (well…between that and Christmas). And while many spend weeks leading up to the biggest award ceremonies like the Golden Globes prepping outfits, speeches, and catching up on movies, TV, and more– there's one other part of it all that is equally essential– the parties. Pre-parties, after parties, gifting suites, luncheons, and more, this week Los Angeles was filled with celebrations honoring all of your favorite actors, writers, directors, and so forth in TV and Film that as my adventures on Instagram (
@iamfashionlaine
) showed, I got an exclusive insider peek to share with all of you.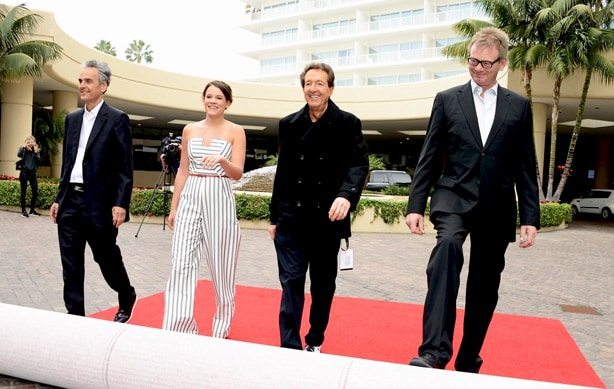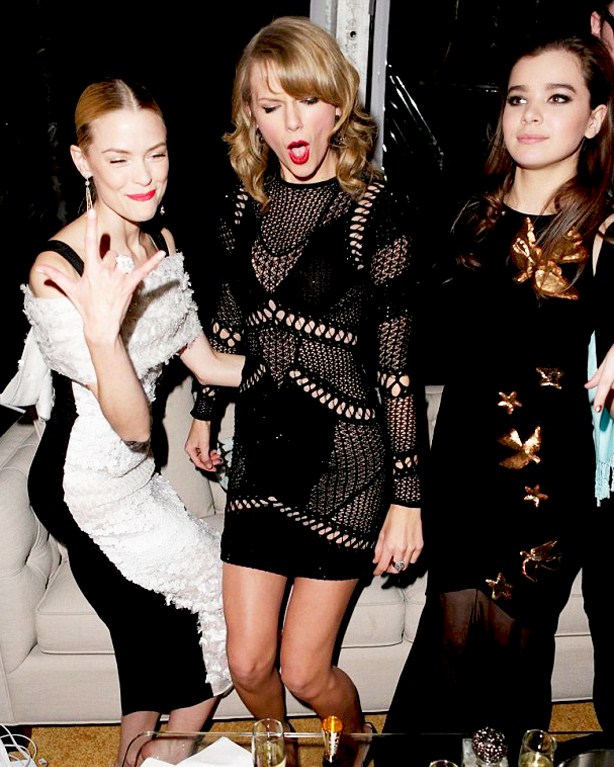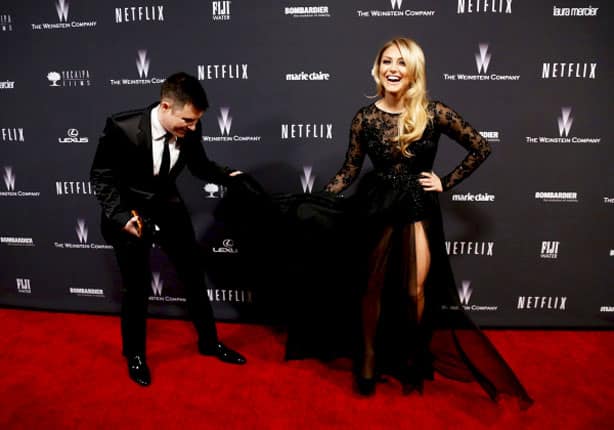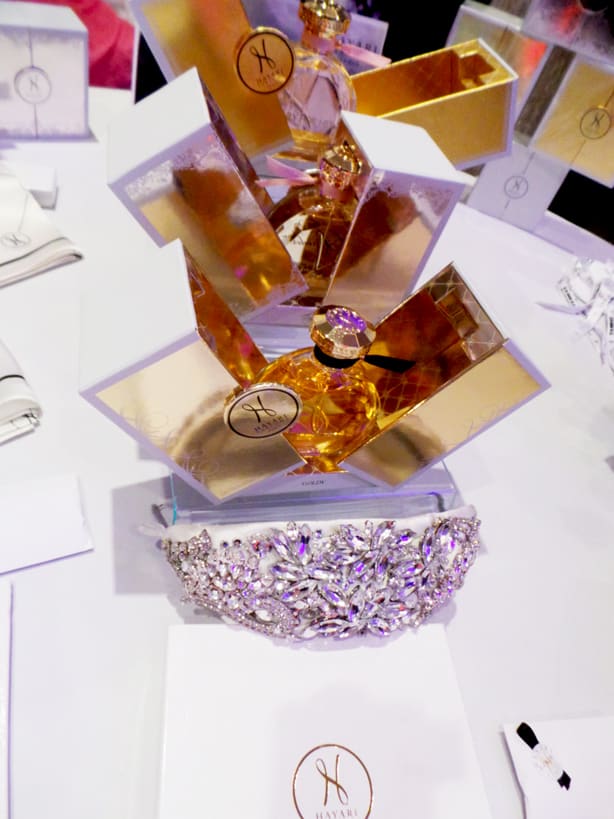 Photo Credit: Fashionlaine with my Samsung Galaxy Camera, GettyImages, Just Jared
From Innport.cnn.com
CNN i Report : "Parisian perfumer Nabil Hayari who presented his luxurious Hayari Couture trio of blends inspired by French flowers"
Hayari Couture, Nabil Hayari, Afoma , Meredith Spira, Secret Room Events, Golden Globes 2014
Hayari Luxury French Fashion and Fragrances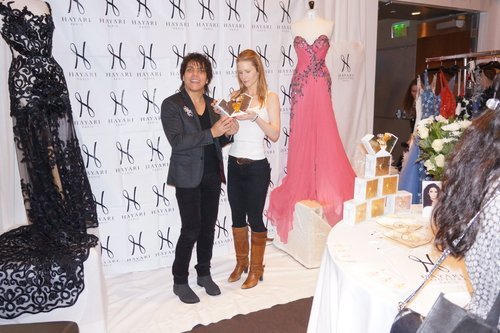 Hayari Couture & Parfums
Nabil Hayari is a rising star in the world of luxury fashion. Young and ambitious, Nabil decided to create his own label, Hayari Couture, in 2009 with the aim of bringing to life the sort of gowns which women have always dreamt of wearing.. His expertise has enabled him to create exquisite designs and to dress top models and princesses. Exquisite, one-of-a-kind fashion that must be experienced to be believed!