Press Event for Hayari Parfums launching New Eau de Parfums 100ml
Last week, a lot of  journalists were pleased to discover the new trilogy of Hayari Parfums in Hayari's Parisian Show-Room, 3 Avenue Matignon Paris
THE INSPIRATION… unique fragrances for outstanding women
Like the women behind the inspiration – the subtle, elegant and sensual scents featured in the Hayari Paris fragrance collection draw on passion, seduction and mystery.
Encouraged by his accomplice, Hugues Alard, who has always been in love with and evolved in the perfumery world, the tantalizing world of HAYARI has become even more fascinating with the addition of fragrances celebrating love and the delicious complexity of women.
A perfume is said to reveal one's personality and it is quite naturally that Nabil Hayari and Hugues Alard drew their inspiration from women to create subtle, elegant and sensual fragrances embodying the various facets of their personality: passionate, seductive and mysterious in turns.
Whether floral, woody or oriental, the scents composing Hayari's inspired fragrances result from rare essences which have been assembled in the purest French Perfume tradition and savoir-faire. Top, middle and base notes of delicate flowers, precious woods or sweet and tangy fruits fully embody women's irresistible charms.
Just as he turns sumptuous fabrics into flowers, Nabil Hayari has naturally turned flowers into fragrances… and fragrances into muses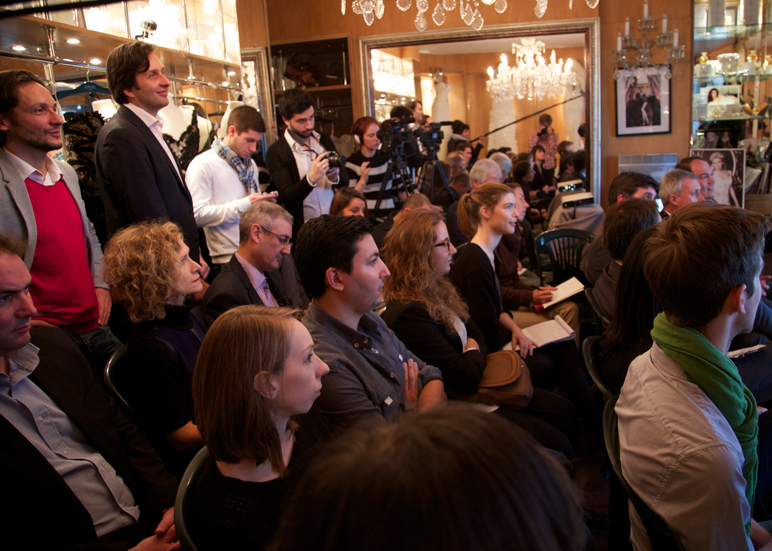 THE COLLECTION … From Couture to Niche Perfumery
"Nothing less than iconic fragrances… Alluring, intriguing, exquisite, timeless, HAYARI Paris' trio of handcrafted floral fragrances showcases an appealing blend of classic and contemporary sophistication" symbolizing luxury, femininity and contentment.
Odes of love, mind visions of Parisian Ultra Chic lifestyle, the fragrances find their inspiration in the elegance and glamour of HAYARI Paris couture designs and, much like a collection of fine jewellery adorning a woman' style, become ultimate accessories to an elegant feminine look.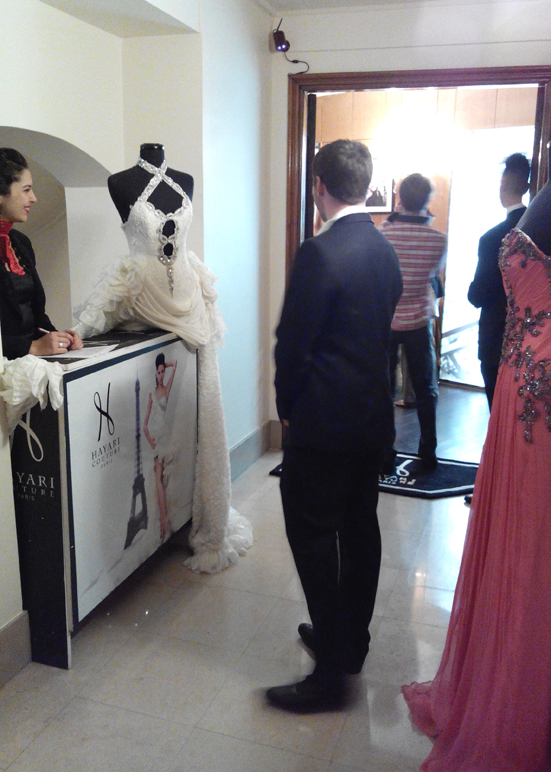 The fragrances' 12-facets numbered bottles, assembled to couture standards and cradled in a unique blossoming case, express the harmony between the opulence of a jewel and the fragility of a flower and reflect the luxury and exclusivity of the scents.
ONLY FOR HER, Broderie and GOLDY celebrate the personality, femininity and sensuality of women. Floral, slightly oriental, composed of natural raw materials of an exceptional quality, these fragrances are long lasting, sensual, exhilarating…
Let your true self shine through with these fragrant blends and reveal both the powerful and vulnerable sides of your personality.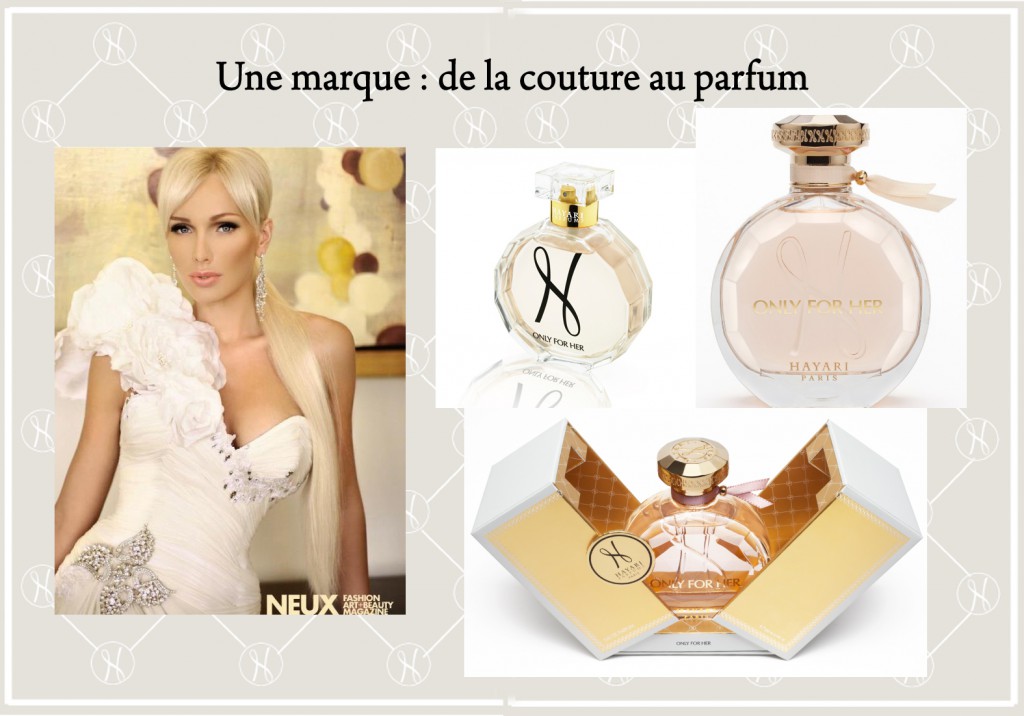 ONLY FOR HER is subtle, elegant and sensual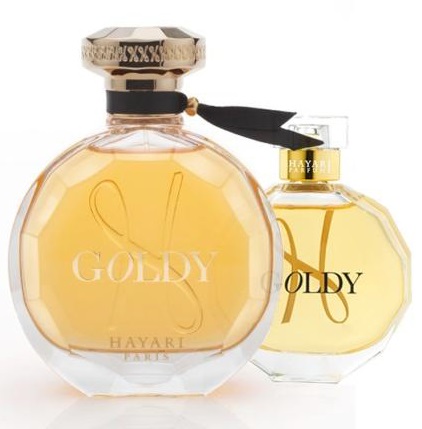 GOLDY is exotic, fruity and glamorous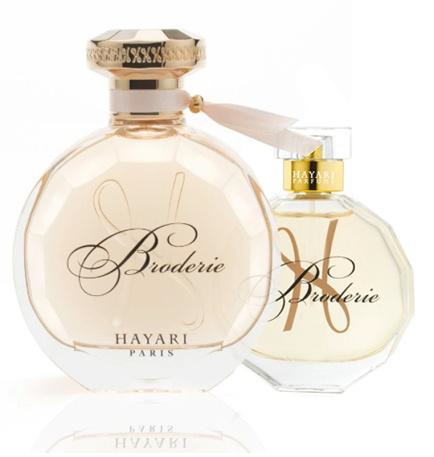 Broderie is romantic and dreamy
More informations in the next days….