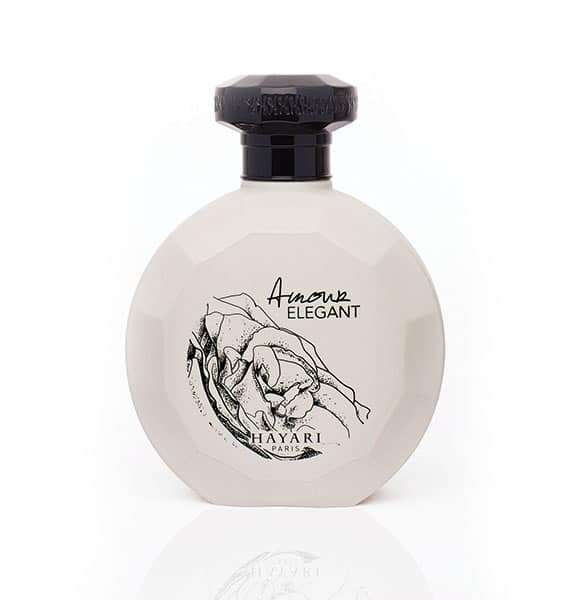 Surrender to the seducing enchantments of this love potion.
Floral and spicy, Amour Elegant will cast a spell on you and your lover.
Become obsessed with this unique floral spicy scent. Like a heart touching love poem, said in prose under a rosy sunset, Amour Elegant will seduce you and enchant you. Features chypre accords entwined with pure Rose absolute. Tangy and upbeat top citrus notes from the bergamot are sharp and daring, made for the vibrant and charismatic lover.  Then, a delicate breeze of floral nuances from roses and jasmines blend together with a touch of spicy clove at the heart, before ending with a bed of soothing patchouli and leather aroma. HAYARI celebrates with this essence the grace of a lifetime promise and their lavishing passion to everyday creations.
Love is in the air, it is everywhere… Amour Elegant sings a modern ode to the city of love atop the Pont Neuf of Paris.  HAYARI commemorated the mysterious loving bridge and the thousand of glamorous locking relationships. A place where true genuine hearts bridge together, and is reminiscent to striking true love that transcends time. A wild, passionate and enduring romance that is never to be forgotten.  HAYARI's Amour Elegant is the culmination of love that cocoons a couple in layers of tender rose petals.