Only For Him by HAYARI Parfums Paris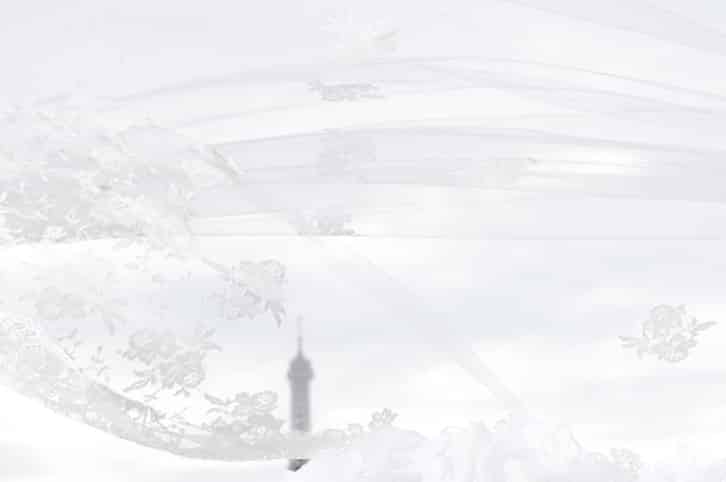 For Proust, it was the scent of linden-flower tea (and a brown butter madeleine) that took him back to his childhood and his meeting with Baron de Charlus, one of fiction's most aristocratic aesthetes.
In a similar vein, French couture designer Nabil Hayari has created an olfactory ode to the elegant Parisian dandy with his first male fragrance Only For Him.
As the masculine counterpart to his fragrance, Only For Her, Hayari offers a fragrance that evokes the sophistication of a gentleman in one of the world's most romantic cities.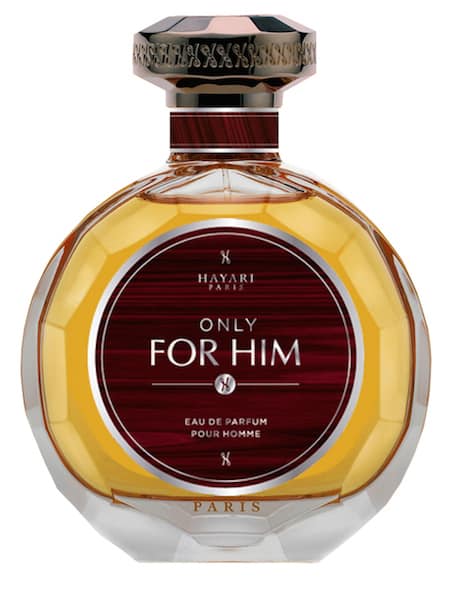 © Hayari
Perfumer Cécile Zarokian of Cécile Zarokian SARL, creator of more than thirty luxe niche fragrances, is the nose behind Only For Him, which exudes a restrained flamboyance – not unlike a gentleman in black tie whose desires are controlled by decorum and protocol. Picture the Baron de Charlus with white rose boutonniere on his way to the Princess' party, moments before his clandestine tryst with Jupien the tailor.
The scent of bergamot gives way to a resinous elemi mixed with white flowers, crushed against the Baron's tux. A note of amber rises from the shop floor. There are cedar chips smoldering on the hearth – and in the air the resin of benzoin and gaiac wood melds with night jasmine. Heady and sensual, and suggestively illicit, Only For Him captures the serendipitous seductions that occur in the City of Love.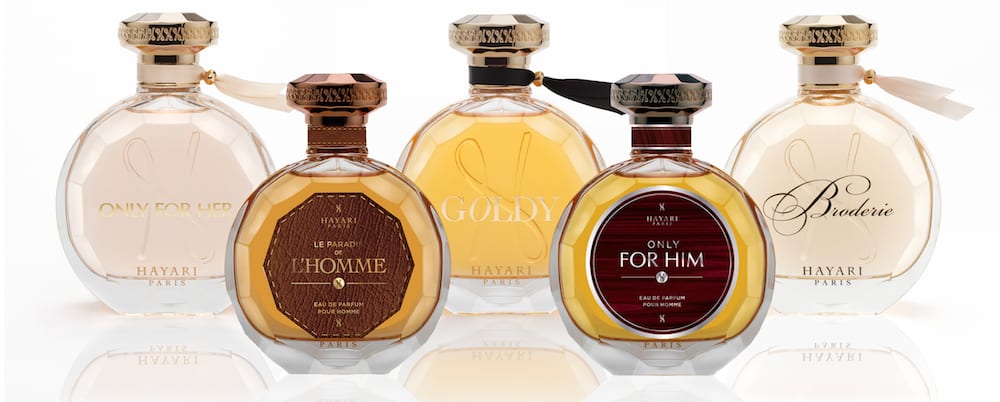 © Hayari
Hayari launched his fragrance line in 2010 with a collection of three feminine fragrances that reflect the red-carpet glamour and erotic femininity of his couture gowns.
Only For Him premiered in the States in the spring of 2014 with a benefit for WCPUN atTrump World Tower adjacent to the United Nations. Packaged in a cut crystal vessel with faux bois embellishments, Only For Him is produced at 15% eau de parfum.
Debuting in tandem with Hayari's other male fragrance, Le Paradis de l'Homme, Hayari's Only For Him will be released in Europe in July 2014 and in the USA starting in September 2014.