Maisons de Parfums Caron, Dior, Guerlain La Belle Parfumerie Printemps
The history of the House Caron is perhaps perfume's most romantic. Its rapid rise to become one of the 20th century's most beloved and influential perfumeries began when Caron's founder, Ernest Daltroff hired Félicie Wanpouille Bergaud to be its creative director in 1906. And together, the couple created many of Caron's great classics during their lifelong love affair – including Narcisse Noir (c afvorite of Ballet Russe inpressarion Serge Diaghilev and Gloria Swanton), Tabac Blonc (one of Marlene Dietrich's trademark scents), many of Caron's exclusive baccarat fountain fragrances (including En Avion – named for the first generation of advanetourous women aviators) and their timelessly popular lavender vanilla, Pour Un Homme.
A decade ago, Richard Fraysse, joined Caron as its perfumer to lead the house into its second century.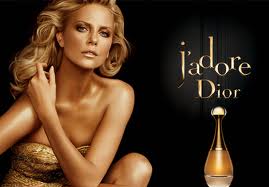 When asked about his first memories, Christian Dior would say that "of the women of my childhood, above all else, I retain the memory of their perfumes." Then he would add that his own fascination was the way good perfume lingers, "filling the elevator with fragrance, long after they had gone." Accordingly, when his first "New Look" haute couture collection was launched in 1947 to world acclaim, perfume played its part— as it would with every collection during Dior's remarkable first decade — filing the air of the grand Avenue Montaigne salon with the seductive scent of Miss Dior.
Today, Dior remains among the leaders of fine French fragrance, continuing to offer MISS DIOR, and well as such other beloved fragrancesas j'ADORE, POISON, DIORELLA, DIORESSENCE, DIOR HOMME and EAU SAUVAGE. The house has also recently launched Collection Privee, composed of new scents created by Dior's perfumer, Francois Demachy.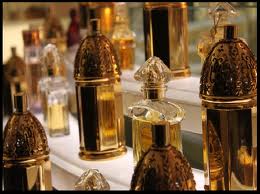 No house has done more than Guerlain to establish Paris as the world's perfume capital—paving the way for modern fragrance to evolve from the simple distillations of the old farmacias into the alchemy of memory and imagination that elevated 20th century scent to one of the fine arts. Guerlain's great classics —Jicky (1889), Mitsouko (1919), Shalimar (1925), Vetiver (1959) and Habit Rouge (1965), among them — remain today the benchmark by which all great perfumers and their perfumes are judged.
Four generations of the Guerlain family have personally mentored their successors since the house was founded in 1828, including Thierry Wasser, who was made Guerlain's head perfumer in 2008. Le Parfum Sur Mesure, a service historically only available to royalty, is among the firm's most recent launches. Now commoners can join such Guerlain clients as Queen Elizabeth of England — for whom Guerlain created parfum DE la reine in 1955 and which no one else has ever worn.