INTERVIEW JEAN-CLAUDE ELLENA HERMES, KILIAN HENNESSY, SERGE LUTENS, FREDERIC MALLE
JEAN-CLAUDE ELLENA, HERMES Perfume Creator
in ICONOfly6 magazine, PERFUME, Diary of an accessory
I remember…
Scents are not the only things about which I am curious. I take discreet glances at the small daily gestures that reveal our relationships with odours and perfumes, because the gesture precedes the aroma. I am passing on some observations of these gestures that I noted in my Moleskine notebook, memories that were randomly stolen from a moment of intimacy and sharing, through luck or something that I read.
I remember… her, spraying the back of her hand with the perfume that I had just given her, then holding out her hand to her husband and asking him: Is it really me?
I remember… Tyrone Power in the film The Mark of Zorro, returning from Spain, Don Diego Vegas showed Captain Esteban Pasquale the pleasure he took in perfume by waving a scented white lace handkerchief under his nose, so that he would appear unthreatening.
I remember… her lifting up her mane thick black hair with her left hand, then using her other hand to perfume her neck. Letting her mass of hair drop, she then turned her head from side to side several times, as if to trap the scent she had just sprayed.
I remember… the story of an eight years' old child who used to pour a few drops of his dad's eau de toilette on his pillow, so that he could peacefully fall asleep.
I remember… a friend who was afraid of flying and who systematically carried a small bottle of perfume as a fragrant amulet. She held it to her nose during takeoffs and landings.
I remember…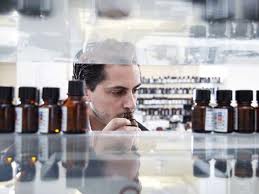 KILIAN HENNESSY, Editor of KILIAN perfumes
Plato said: "There must be Beauty in the City"
Because Beauty implies self-fulfilment, its light glows. This means that the role of Beauty, both in Art and in our profession, is to remove the darkness from reality.
Only sectarians of thought would dare make a distinction of class and nature between the Beauty in Fine Arts, as being noble, and real life Beauty expressed in our line of art, as being vulgar and mercantile. Brancusi said: "Things in Art are mirrors in which each sees what looks like him".
This is especially true of a fragrances, which offer individuals a faculty of harmony and allows them to express a facet of their personality through their own interpretation.
This is why works of art shall be great in both "substance" and "spirit"… and why I consider that a great story shall be behind each great perfume to achieve a beautiful fragrant harmony.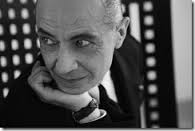 SERGE LUTENS, Creator of SERGE LUTENS perfumes
ODORISE, DEODORISE
Nowadays, everything is perfumed and nothing has an odour anymore!
Odorising and deodorising have taken on the same meaning, an arsenal for the carnival of the fifth sense. Candles, aerosols, potpourris, diffusers and deodorants, all artificially replicate original scents. Opening a window is still the solution.
Furthermore, the deodorant is a bad scent that does not dare confess its name.
The absence of odour has become a form of anxiety that can summon up the mere idea of a bad smell. Fragrance can only be appreciated through an awareness of places, substances and beings. If not, such appreciation risks disappearing. The senses are being damaged more than stimulated.
If perfume did not make us refocus and recognise the importance of smell, what other purpose would it serve?

FREDERIC MALLE, Art Director of FREDERIC MALLE perfumes
Creating attraction
I like to go as far as possible with an idea, build a new note, put myself in danger. I trust the perfumer I have chosen and adopt his/her logic, until I feel I have found something particularly intense. This process can take between one and eighteen months. Then you have to be very honest with yourself and step back. It's not just about being surprised, a perfume has to be accomplished enough to get past the draft stage. Otherwise, it's only narcissism.
Fragrance is an extremely important part of pleasure. The removal of scents would turn the world into a place without colours. Colours you can feel sense with your nose. Not wearing perfume is like losing a sense. That's why perfume has survived thousands of years. Some perfumes are historical monuments. We must preserve this heritage.
Coming across someone wearing one of my fragrances is intoxicating. I do not aim at being a Pygmalion but only want to make people smell beautiful. After all, isn't it a perfume's ultimate goal?
Smelling good makes you feel more attractive