Hermès, Kilian, Serge Lutens and Frédéric Malle in La Belle Parfumerie at Printemps
For most of its 174 year history, the venerebla house of impeccable, assured and understated taste Hermèsn has regarded the enterprise of product development as a pursuit to be approached without haste. And only gradually added to saddlery and hardness, the scarves, handbags, and other leather goods and accessories for which it is most celebrated today.
Though Hermès began to explore fragrance in the 1940s – and continue to offer such enduring favorites as Eau D'Hermès (1961) – it is the work of Jean-Claude Ellena, who joined the house in 2004, that has firmly establiched Hermès, among the great perfumeries of the world.
In addition to their ten exclusive Hermessence scents, Ellena is also responsable for such new Hermès classics as Terre d'Hermès.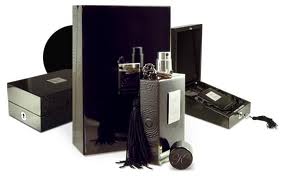 If the beginning of the 21st Century is remebered as perfume's second golden age, it will be because new houses like Kilian are born, and a new generation like Kilian Hennessy's is commited to creating new scent without compromise, while giving young talent the opportunity to explore and develop new work with the finest raw material obtainable. Or, as Kilian has said, to "put perfume back up on a pedestral" as a fine art that appeals "to the spirit as well as the senses."
In collaboration with Calice Becker and rising star Sidonie Lancesseur (compose too Broderie by Hayari in 2012, and Only FOr Her Hayari in 2011), Kilian has created two collections of fragrances since October 2007 – l'Oeuvre Noire and Arabian Nights. Both have garnered high praise and ignited passionate debate among the perfume world's opinionated scentocenti.
But their early consensus is the brooding tobacco Back to Black, A taste of Heaven's lavender and wormwood, and incence Oud might one day be regarded among the "masterpieces" of our era.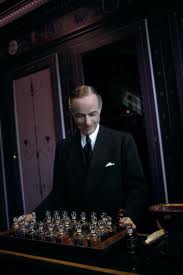 Even since the lauch of Nombre Noir in 1981, Serge Lutens has been among the most creative forces in contemporary perfumery. In 1992, his second scent for Shiseido, Féminité du Bois, was an immediate sensation in the perfume world, and Lutens launched his own Paris parfumerie at the Palais Royal.
Of the 50 scents that Lutens has created during the last past 20 years, many are complex, challenging and startlingly original. Iris Silver Mist has been hailed as a sinsister masterpiece like "sadness in a bottle." While with L'Eau de Serge Lutens, Lutens explains "I wanted to create an "anti-fragrance," which would be like "a breath of pure, bracing mountain air," and a "riposte" to an over-scented world where the ritual of perfume has lost its romance. His very latest scent, Vitriol d'Oeillet, a carnation fragrance, is described as "pink clive" but "laced with tiny teeth."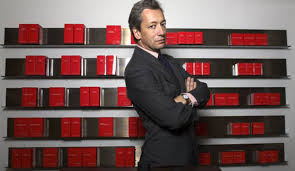 Frédéric Malle believes that perfumers should be just a recognized as other celebrated fine artists. And founded Editions de Parfums Frédéric Malle in 2000 with the ideaof giving the greatest contemporary talents of perfume an opportunity to create original works of fragrance without a brief and answerable only their own highest aspirations.
Among those Malle has chosen are Dominique Ropion, Jean-Claude Ellena, Pierre Bourdon, Maurice Roucel and Olivia Giacobetti.
But perhaps the mosyt romantic histry among Malles's 19 fragrances is taht of Le Parfumde Thérèse – a scent created by the late Edmond Roudnitska almost 50 years ago and worn by only his wife. Though well know and admired within an inner circle of the trade (and known as "the plum") not only its Malle edition, was it produced for purchase.