What's a niche perfume?
Initially, niche brands cater to an audience of connoisseurs and can be profitable as a mass brand. So the niche is also financial. Typically, a designer also personalizes a vision of a perfume with a personal approach. The particularity of a niche brand is to respect fundamental story and a very high quality in the choice of raw materials. Therefore, it represents an association between quality and know-how, like with the ''tailor made'' in the fashion field. With its host of designers, its niche brands and its overflowing and pioneer blogosphere, American perfumery, though younger, today has nothing to envy to its French cousin.
The United States remains the largest consumer market perfumes, although the gap tends to shrink with emerging countries. The U.S. cosmetics market is valued at over $ 48 billion to date. The U.S. market is one that can be described as mature who increases very slowly (1-3% per year) but is now the world's largest in terms of perfumes and cosmetics.
It's important to know that nowadays niche perfumes brands are now experiencing a "boom" in the United States. Indeed it's very interesting to notice that the niche perfume market knew a growth of 60% since 2005 while sales of high-end perfumes are more and more decreasing. These niche brands represent 9% of the market of high-end perfumes, against 6% in 2005 according to NDP (an important company in charge of market surveys). Without advertising for most and with limited distribution, their sales would reach $ 253 million, again according to NPD. Consumers would become followers of niche perfumery, attracted by their exclusivity, their world, their "art" but also largely influenced by the emergence of bloggers.
About the level of consumption by state, if we do not have precise figures, it is clear that it is much more developed in urban than in rural areas. The New York metropolitan area continues to launch trends in fashion and beauty in North America. Despite the creativity of California, where many of the most innovative cosmetic brands have emerged in recent years, the sustainability of success and recognition go through the east coast. In fact, the East Coast and New York in particular, remains the sounding amplifier of all the trends that work in American society.
While the fragrance market is experiencing more than 1000 launches every year, niche perfumes continue to grow, increasing from 276 launches in 2011 to 331 in 2013. And seem to suffer less from the economic crisis than the conventional selective circuit».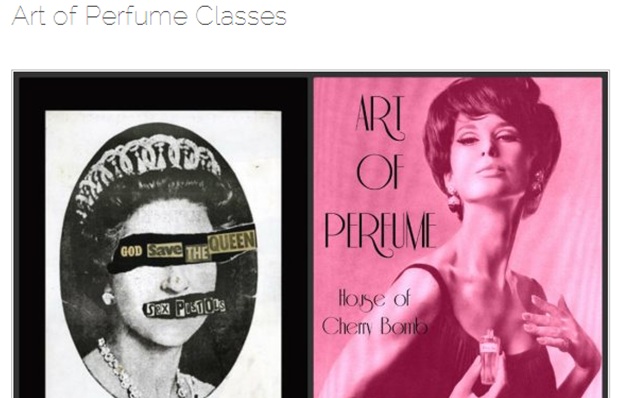 Who buy niche perfume?
In this industry, the target is definitely educated people. Niche labels often use exotic and rare ingredients which make their brand stand out from the rest. Be sure that this consumer knows everything about everything: perfume is part of their life as could handbags could be for someone else! These consumers are motivated by a real desire to wear something different, uncommon, that you won't smell on someone else. Moreover, their purchasing power has to be larger than for mass market fragrance, to be able to acquire the best signature scent. You pay more for something that is rare and luxurious. For example, the famous and historical French brand Caron sells its extract perfume around $250 (25ml).
Have you ever heard about Richard Fraysse or Jean Claude Ellena? In the niche fragrance industry these men are gods, perfumer Gods. Core of the niche is the scent, mixing incredible smells giving amazing, surprising, and interrogating scents. Basically, it is a love it or leaves it evaluation method. Go check out some online reviews, you will be amazed by the controversy of some of the best niche scents ever created as Narcisse Noir (Caron) or Fracas (Robert Piguet).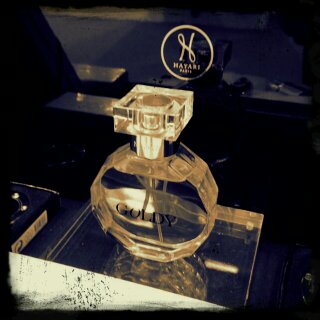 HOW NICHE PERFUMES ARE PERCEIVED BY THE CONSUMMERS?
Actually niche perfume market became an industry which combines the power to make people dream, to imagine their ability to attract, and better still seduce and billions are spent every year on their consumption.
Niche perfume is the industry's firm proponent of natural ingredients in fragrance. As a result, it has a loyal following that includes royalty, Hollywood stars, political leaders, legends in business, sports, music and the fine arts as well as discerning members of the public who value beauty and quality in scent.
As consumers become more sophisticated, they begin to shop around for more articulate perfumes. Think of AnnickGoutal, Serge Lutyens, or better still Frederick Malle. These houses stress sophistication as well as natural ingredients whenever possible.
The luxury brand Hermes for example, has taken great care to hire some of the noses that work for Frederick Malle. The smell Terre d'Hermes immediately comes to mind. With each creation, there is an eau de toilette and for others there is the perfume. Both products commit the client to the brand and provide accessibility as well as exclusivity, which is the hallmark of Hermes in the first place.
Small and privately owned fragrance producers are, for the most part, family run – which make them personally involved in all aspects of the productions process.
Their uniqueness ranges from fine-quality ingredients stories of pedigree to environment-friendly practices. Such niche brands normally cater to a small, yet extremely loyal clientele. Personalized service, through well trained front line staff, adds to the emotion, as well as the total customer experience demanded by its discerning patrons.
( RICHARD FRAYSSE)
The trendy influences that impact the consumers.
In fact, consumers are more and more in research of information and stories and the trend is to turn to new web experts to learn more about this market.
Indeed so many blogs have grown on the American continent, some like http://www.sniffapalooza.com, gave birth to a community of 500,000 registrants who discuss about perfumes and participate in seminars where the founder creators can tell the story of their fragrance and to discover the art of perfumery.
Proponents of marketing theory of "Storytelling» says that the brand is not a logo, a product, it is essentially a relationship.A unique and emotional relationship. Bloggers become director of this special relationship and allow the newcomers on the market, often with prices beyond $ 100 (against $ 31 on average for a classic scent) to grow in a very competitive market.
So we can say that the role of the bloggers in the USA tends to become not only a trend but also a reference for the consumption of the fragrances.
Distribution
A chain like Ulta, which offers both brands mass market and prestige in an open concept serves, has emerged stronger from the crisis. Ulta currently has 400 outlets and is the 1000 shortly. Side drugstores, if upmarket has been slowed by the crisis, the logic of opening shops or specialized spaces Beauty (Beauty 360 for CVS or Duane Reade Look for Beauty) continues. Even Walmart, the world's leading retailers, is trying to attract buyers beauty renovating its outlets (200 to 800 per year) and by offering innovative exclusivities.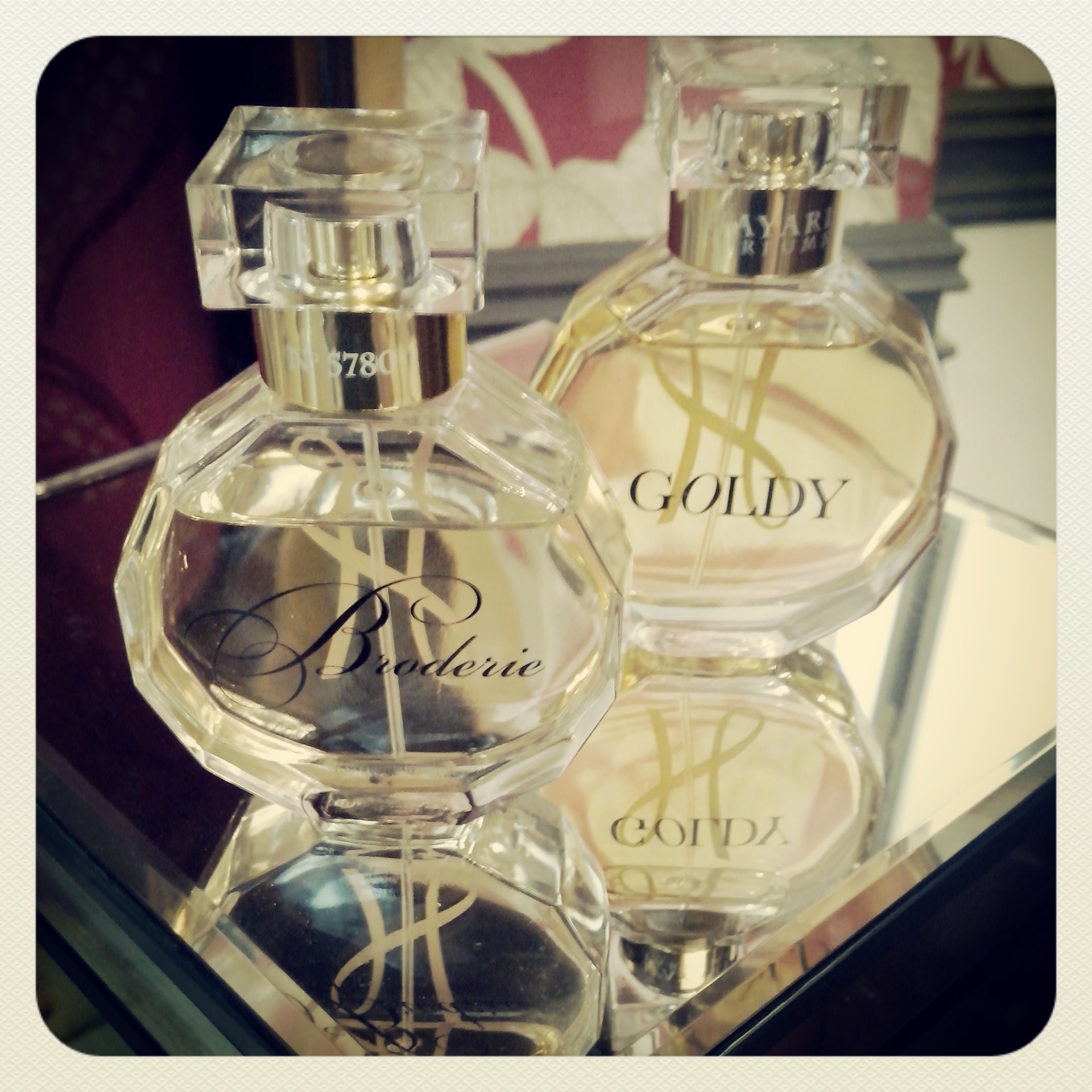 The department stores have not remained static.
Macy's Bloomingdales as created new dedicated to beauty by providing more open spaces free services, and inviting many brands exclusive niche spaces. In the new development 2360 m2 of experience beauty in its flagship store in the 59th Street Bloomingdales and offers about fifty niche brands, in partnership with the UK Space NK chain.
Concept stores that open in the trendy (City Chemist, or skinny Shen Beauty in Brooklyn) and, more generally, specialty shops nearby (local neighborhood shops) that select specific products for their customers, also contribute to the rise of niche brands. Same for beauty corners that invite more and more frequently in stores Deco, such as ABC Carpet & Home.
The rise of niche brands is probably underestimated by existing statistical tools, especially because they do not take into account sales in stores that do not belong to large chains. But it has not escaped the professionals to proof the recent creation by the American Fragrance Foundation, an Indie Committee, dedicated to the brands of perfumes independent committee