Hayari Couture lors de la saison des Oscars 2015 – Los Angeles
La saison des Oscars est toujours une occasin pour les meilleurs tapis rouge pour Hayari couture. Melanie Mar a aporté une sélection avec un esprit et un thème différent à chaque fois.
Los Angeles seasonal event Ses apparitions à la soirée Tom Ford, Night of 1000 Stars, DOMINO charity event et surtout Vanity Fair Party on été des plus remarquées.   Melanie a réemment lanncé une ligne de t-shirt avec pour thème "Love Coach".  Elle a été une des actries dans la série "Beverly Hills Housewives" comme  guest star . Chaque T-Shirt porte la phrase "Love and Romance" avec undesign des plus féminins.
Las Splash: (par Afoma Eguh Okafor)
« Melanie Mar portait une une robe à fleurs de soie lors de la semaine des Oscar , réalisé par Nabil Hayari. Cette robe Hayari Paris peut etre autant portée sur les tapis rouges, que por des cocktails ou encore des mariages!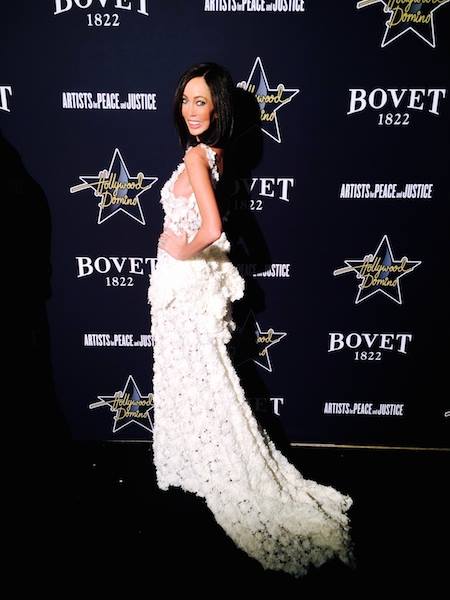 Lors du « Hollywood Domino Gala event, » our Red carpet sweetheart, Melanie Mar portait une pièce unique, sexy, sensuelle, tout comme pour   « TOM FORD Red Carpet Event, » en compagnie de John Legend  (All of Me). et d'autres célébrités.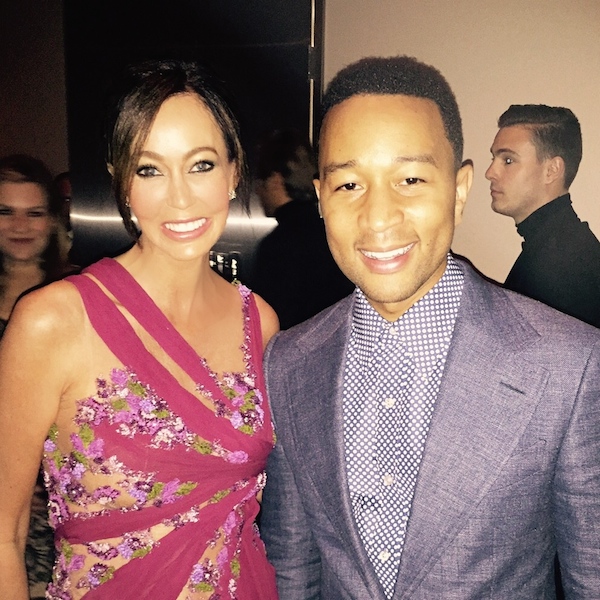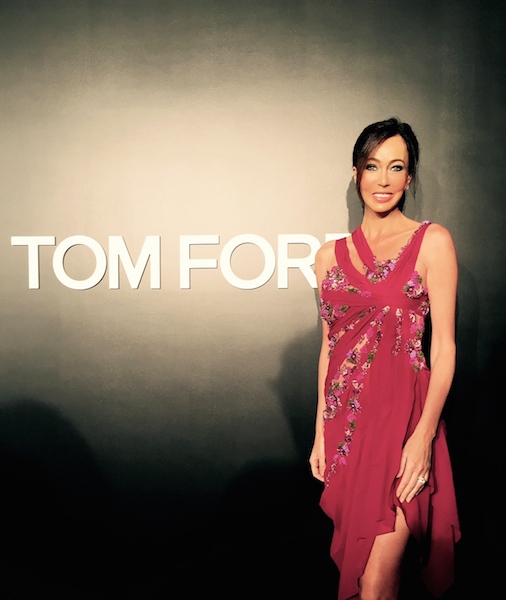 Un autre aspect de la diversité des robes Hayari Couture Paris sur les A-List Red Carpet Events, a été largement remarqué lors de la célèbre soirée Vanity Fair Oscar Event,los de la présentation de la robe rog portée par Mélanie Mar, d'une beauté royale.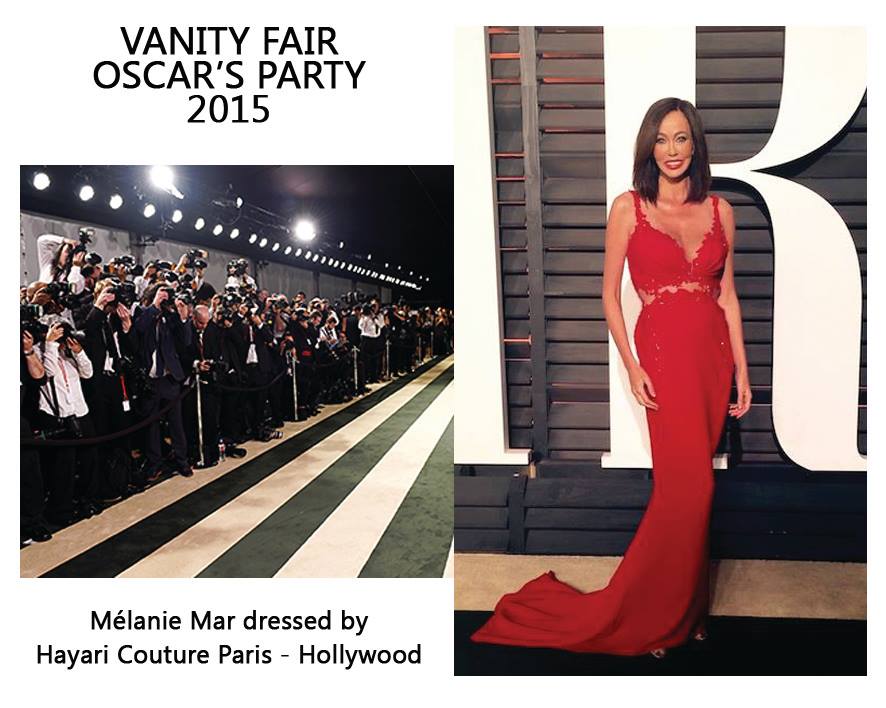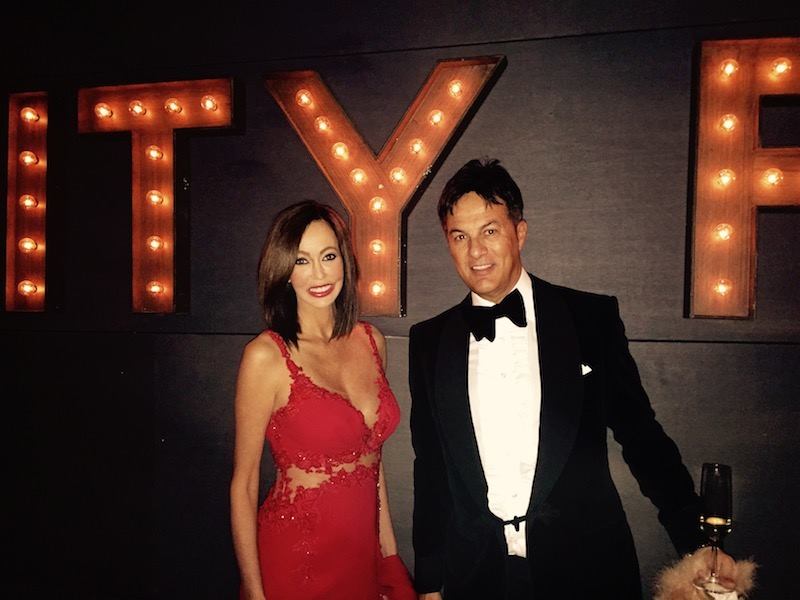 Les robes de Monsieur Hayari sont présentes sur les red carpet de Cannes, Venice Film Festival, Monaco et the Ascot. Une robe noire spéciale tout en dentelles parsemées de plumes avait été réalisée pour les "Oscar's" à Hollywood en 2011 et a été vue par des milions de personnes lors de la remise du prix du meilleur sceeplay ur le film "The Descendants"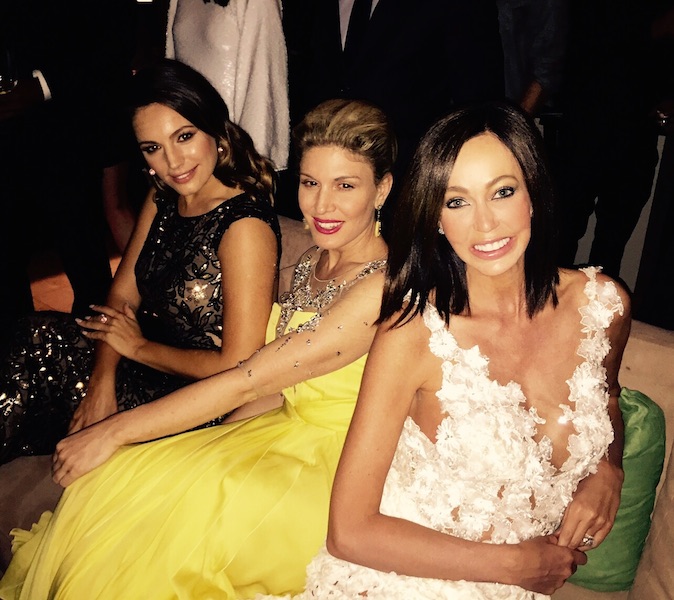 Kelly Brook – Hofit Golan – Melanie Mar
Pour plus d'informations et  Press Photos:
Pikke Allen, Artifice Atelier +1  650 739-3770   email:pikke@artifice-atelier.com.   www.artifice-magazine.com
Website:  www.Hayariparis.com.