Hayari Paris presents "ONLY FOR HER"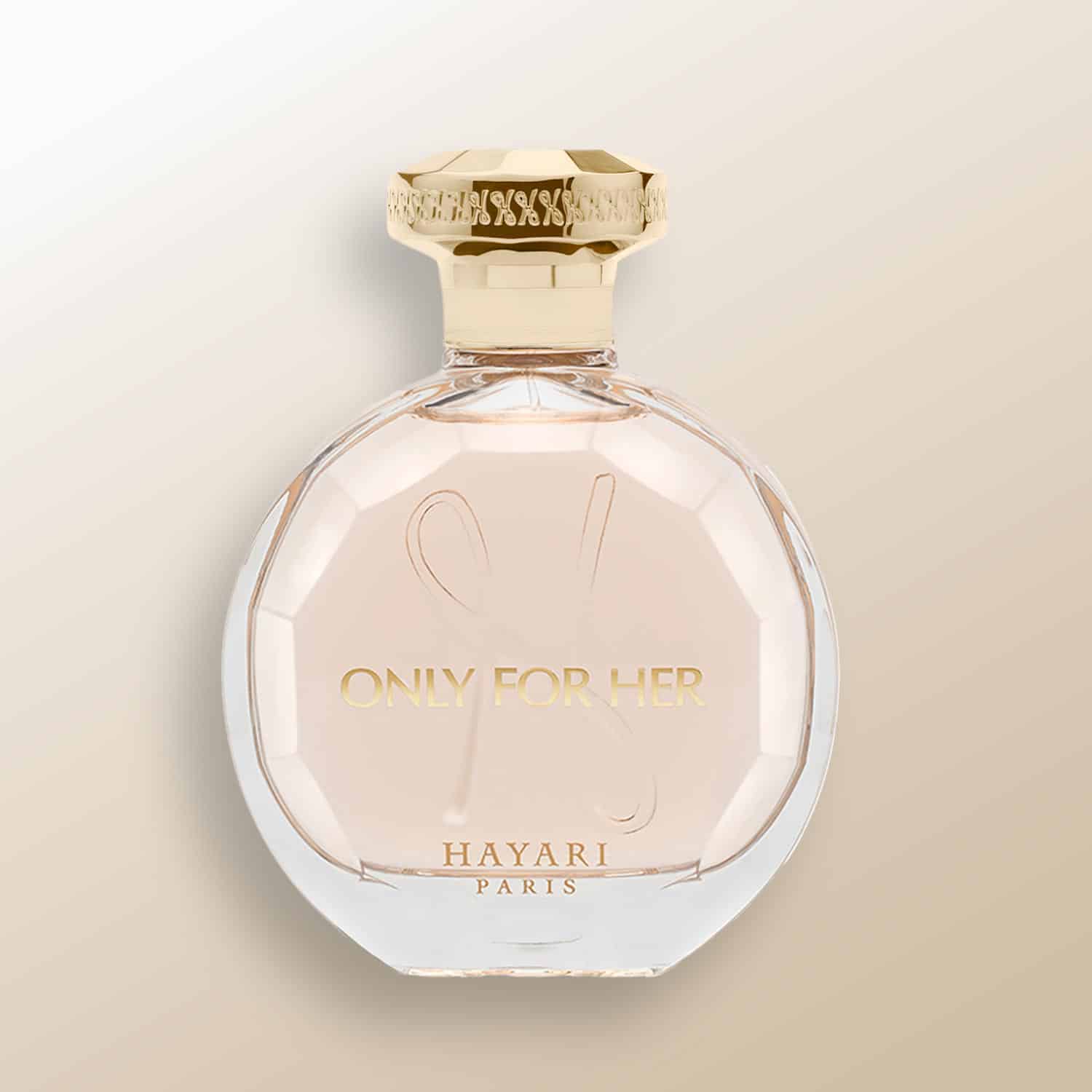 "This unique fragrance, with fruity notes, a floral soul and a soft body of patchouli, sandalwood and vanilla, is a tribute to French elegance. »
Be glamorous, seductive, sensual and glamorous with ONLY FOR HER.
Subtle, elegant, gourmet and sexy, the oriental notes of ONLY FOR HER, combined with the floral bouquet of white peonies and magnolias, will bewitch you!!!
It was with Sidonie Lancesseur of the house of Robertet that Nabil Hayari wanted to develop this sensual and original fragrance, both light and intense, thus transposing the very couture universe of the house of HAYARI Paris, to the equally prestigious and elegant world of perfume. This universe is that of ultra-femininity, that of elegantly draped dresses designed by the designer. Only For Her is the final touch brought to the style, resolutely chic and trendy, of the Hayari woman.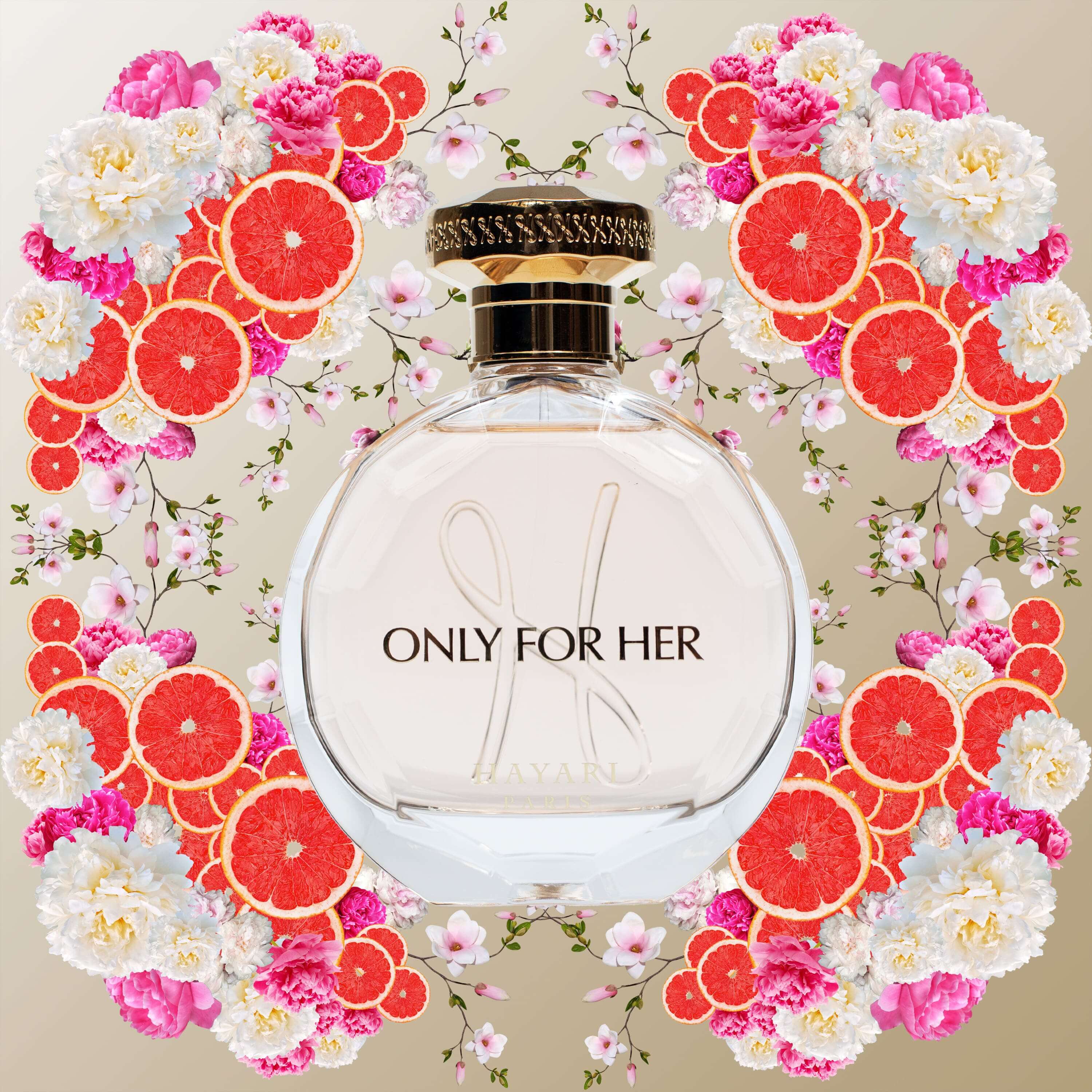 In its elegant furrow, it releases an irresistible gourmet scent, sweet as a sun-drenched grapefruit. It is embellished with a very feminine floral touch, obtained by the delicate marriage of Egyptian jasmine, peony, and magnolia. Behind these notes of freshness, we soon guess the warm and sensual scents of sandalwood, patchouli, and vanilla, completing with panache this most bewitching olfactory harmony. Through her, it is all the complexity of the woman, in turn sparkling, dynamic, and seductive, which is revealed.
The first fragrance created by Nabil Hayari for HAYARI Paris , the ONLY FOR HER perfume is one more asset to promote for all women today, a whirlwind of scents which, each in their own way, tell of these true princesses of the times. modern.
Perfume (18%) 50ml/1.7oz, Eau de Parfum (15%) 100ml/3.4oz